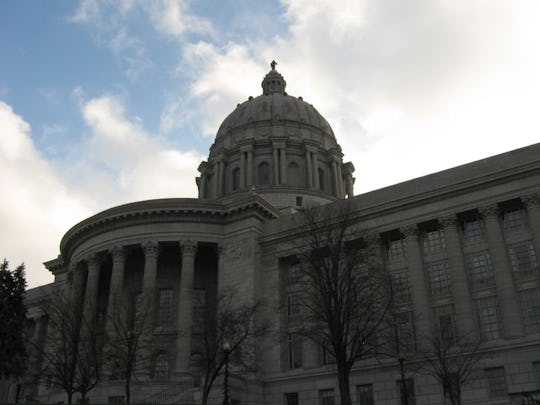 Flickr
Missouri State Representative Stacey Newman Wants Buying A Gun To Be At Least As Hard As Getting An Abortion
As the public pushes more loudly than ever before for gun control, Missouri State Representative Stacey Newman has pre-filed a bill that outlines the same restrictions for gun buyers as women seeking abortions. Her bill states that gun buyers would have to watch a 30-minute video "on fatal firearm injuries" and have a licensed firearm dealer sign off on it. But that's not all. Buyers would have to visit a trauma center to see victims of guin violence firsthand, within 72 hours of requesting to purchase a gun, the buyer would have to "meet with at least two families who have been victims of violence involving a firearm and two local faith leaders who have officiated, within the past year, a funeral of a victim of violence involving a firearm who was under the age of eighteen."
There are other restrictions, too:
prior to the initial request to purchase a firearm from a licensed firearm dealer located at least one hundred twenty miles from such purchaser's legal residence, confer and discuss with a licensed physician the indicators and contraindicators and risk factors, including any physical, psychological, or situational factors, that may arise with the proposed firearm purchase. Such physician shall then evaluate the prospective firearm purchaser for such indicators and contraindicators and risk factors and determine if such firearm purchase would increase such purchaser's risk of experiencing an adverse physical, emotional, or other health reaction.
Of course, the bill won't pass. But it makes it very clear that guns are a real problem and that currently our laws aren't making it difficult for anyone to get on. Missouri has been a hotbed for abortion regulation in recent years. Bills were passed to make women endure a 72 hour waiting period before an abortion and a bill that would require women to watch videos beforehand was introduced, but died on the floor this year.
Is it a bit snarky? Perhaps. But it does make the point very obvious, especially this weekend, with even the New York Times calling for more regulation on gun control. It looks like we'll be asking presidential candidates about gun control in the next debates. It might finally be time for a change.
Image: jennlynndesign/Flickr