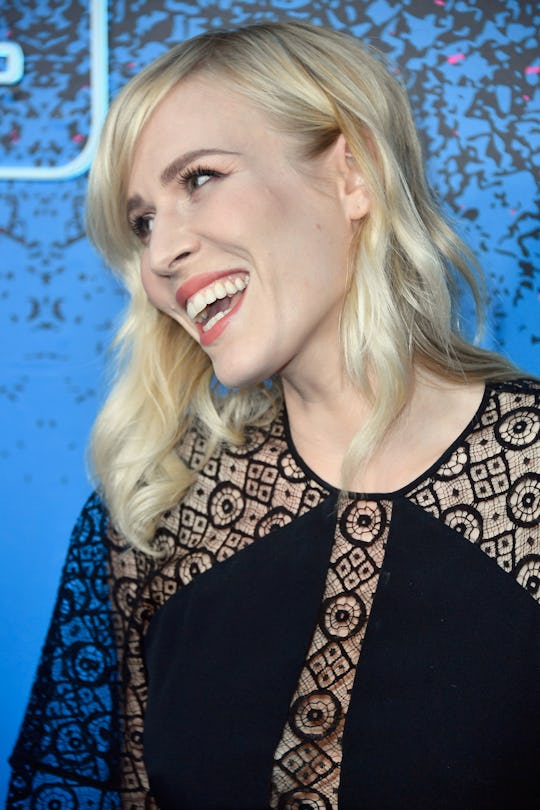 Frazer Harrison/Getty Images Entertainment/Getty Images
Natasha Bedingfield Announced The Birth Of Her First Child With The *Sweetest* Photo
Anyone remember the early 2000s out there? Of course you do, perhaps most especially because of the music. For those of you who favored the melodic tones of a certain British female singer, here's a little uplifting news on a cold January day: "Unwritten" singer Natasha Bedingfield recently welcomed her first child with husband, American businessman Matthew Robinson. Which makes her song "I Wanna Have Your Babies" feel slightly more autobiographical, I guess. Although presumably just for her husband.
The 36-year-old singer and songwriter from Great Britain initially announced her pregnancy back in October via her Instagram account. She posted a sweet pic of her burgeoning pregnancy bump with the caption:
Matt and I are thrilled to share with you all that we are bringing a new little life into the world! We can't wait to embark on this amazing journey together.
The singer also shared the news with The Sun, and couldn't contain her excitement in the October interview:
Becoming a mum is ­something I've always dreamed of but for a long time I felt it was way off in the distance. Now the bump is starting to really show, it's sinking in that this is really happening. I'm so excited to embrace this huge life-change. And Matt is super supportive.
Of course, the really big news was The Arrival, which Bedingfield announced in the best way. She posted a pic from her hospital bed holding a Starbucks cup with the word "Mum" written on it, looking happy, and OK, maybe a little exhausted. But the good kind of exhausted.
Bedingfield captioned the photo:
Omg! Guess what just happened at the very end of this year! The happiest new Year ever!
Her Instagram followers were naturally excited to get the news that one of their favorite singers just gave birth to a baby boy. Thousands of her followers posted messages of congratulations to her Instagram wall.
"Such beautiful news Natasha! Enjoy the bliss of some of the deepest love you will ever know," one follower commented. " ... Congrats! You are a stellar mother!!!" Another fan wrote that the news was "the best thing ever to start with on a new year!" Meanwhile another fan commented what all of us are thinking, writing, "Can't wait to meet this munchkin."
It was a fitting way to welcome the new year for Bedingfield, who posted her "favorite memory" of 2017 just the day before she gave birth:
And of course my favorite memory of this year is being blessed with the promise of a baby boy. I can't wait to meet you very soon!
The singer, who is also known for being a guest star on several shows in the past 10 years like Web Therapy, Hell's Kitchen, and The New Celebrity Apprentice, has yet to release her baby boy's name or any other details about his birth. Her fans are willing to wait for news, especially since some fans already had Bedingfield on the mind as they were ringing in the new year.
It seems some of the lyrics from Bedingfield's famous song "Unwritten" felt especially prescient for some people looking forward to 2018:
No one else can speak / The words on your lips / Drench yourself in words unspoken / Live your life with arms wide open / Today is where your book begins / The rest is still unwritten.
How perfectly apropos for the "Pocketful Of Sunshine" singer to start the new year with a new baby. Her first. Her own little pocketful of sunshine, if you'll forgive me. It looks like 2018 will be a pretty great year for Bedingfield; not only has she become a mum, she's also reportedly working on a fourth album, her first since 2010.
Which means 2018 should be a good year for her fans, too. Bring it on.
Check out Romper's new video series, Romper's Doula Diaries:
Watch full episodes of Romper's Doula Diaries on Facebook Watch.