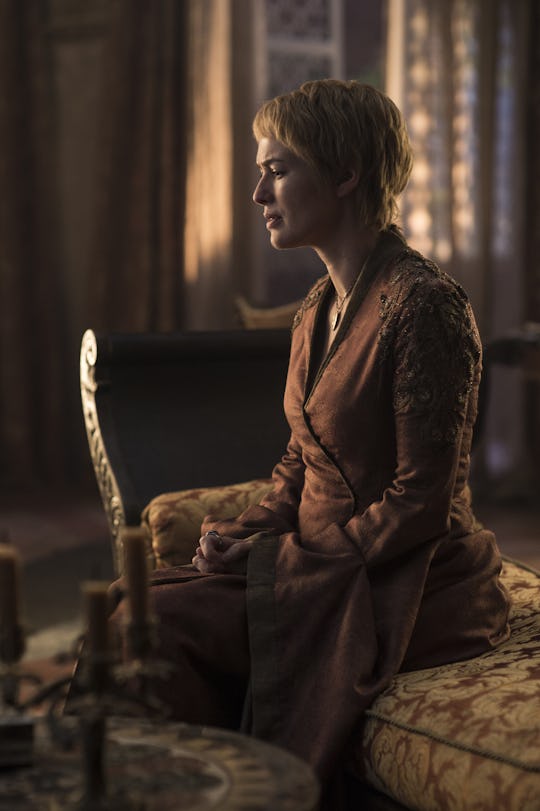 Helen Sloan/HBO
New Game of Thrones Photos Show Things Are Looking Dire For The Ladies
So there's good news and bad news for Game of Thrones fans (do we have a name for ourselves, like Trekkies or something? Throners? Can someone get to work on this please?). Season 6 of the enormously popular HBO series gets underway at 9 p.m. ET on Sunday, and after an interminable wait that felt as long as the Khaleesi's trek through the desert to the gates of Qarth, the end is finally nigh. And now the bad news, if these new Game of Thrones photos are anything to go by: Things are looking rougher than ever for our favorite fair maidens in the Seven Kingdoms.
While living in Westeros has never been easy for women — or living across the Narrow Seas, come to think of it (Daenerys Targaryen, you know what I'm talking about) — Season 5 of Game of Thrones set the stage for a darker, more treacherous time to come. Remember fans, Season 5 spoilers ahead!
Between a public shaming so terrible it gave me bad dreams, a blinded young would-be assassin, and a poisoned princess collapsing in the arms of her father/uncle (it's not as weird as it sounds, relax), feminism was taking a pretty solid one-two punch to the gut. So what will we see next for the ladies?