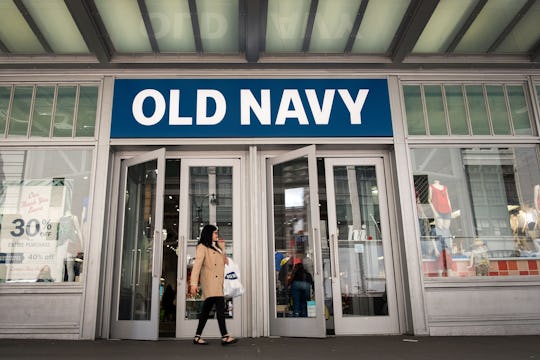 Drew Angerer/Getty Images News/Getty Images
Old Navy's 4th Of July Sale Has $2 Flip Flops RN — What Are You Waiting For
Much like fireworks, barbecues, and red, white, and blue popsicles, huge sales at some of your favorite stores are an Independence Day tradition. And while Black Friday gets all the credit for having the best sales of the year, the truth is you can oftentimes score even better deals on the 4th of July. (And you don't have to go to the mall at midnight to take advantage of them, either.) Perfect example: Old Navy's 4th Of July 2018 sale has an unbelievable amount of items for under $10... and what can you get for $10 these days? A latté and a half? Two packs of gum? Certainly not clothing... except for right now, that is.
At Old Navy, the entire store is on sale (that's right, the entire store), with some items marked down up as much as 60 percent off. So considering the majority of Old Navy's prices are on the more reasonable side anyway, that makes for some pretty sweet savings. Everybody in your family can stock up on summer favorites from flip flops and swimsuits to shorts and tanks to dresses and more, for so much less than it would set you back at any other time.
And while there are plenty of other stores having 4th of July sales right now, too, it's nearly impossible to beat Old Navy's prices at the moment. (Unless you're looking for appliances or that kind of thing, in which case Old Navy will not be able to help you out.) Consider this: You could conceivably put an entire look together (flip flops included!) for around $10. Score!