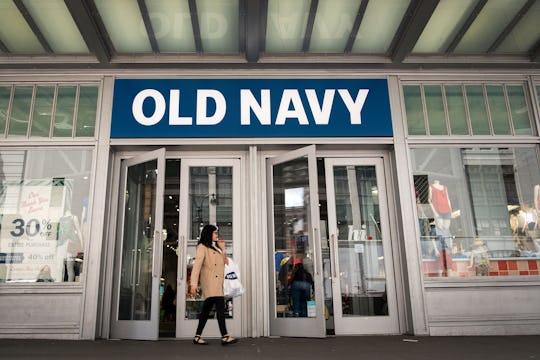 Drew Angerer/Getty Images News/Getty Images
Old Navy's Black Friday Sales Will Slash Prices On *Literally* Everything
Every year, it feels like Old Navy's holiday sales can't improve upon themselves, but somehow they do. Their styles are getting more fashion forward, for one thing (remember when fleece vests and flag tee shirts were once the hallmarks of the brand?), and the prices? If they went any lower, this stuff would be free. Thankfully, Old Navy's Black Friday sales start soon, so you can start stocking up before all the most-wanted items sell out. Now, to prepare: What are the deals to watch for this season?
This year (as ever), the Black Friday discounts are truly a goldmine for shoppers... and they're starting early, too, as Old Navy announced in a press release. Kicking off on November 15 and running until November 20, you'll get 40 percent off your entire purchase for the Black Friday Pre-Party Sale (including the many, many items already marked down). Then, on November 21, the Black Friday Now Sale goes into effect, when even more prices will be slashed (as low as five bucks) and you'll get a whopping 50 percent off your grand total.
The magic only lasts until November 23, unfortunately, but at least Old Navy cardmembers can get early access to the Black Friday Now Sale from Thursday, Nov. 15, to Sunday, Nov. 18, when using their Old Navy credit card in-store and online.
Think of all the cozy pajamas and sweaters you could buy! I'm so ready. Here are just a few things I'm keeping my eye on... perhaps you'll want to do the same. (FYI: Remember the prices below are current; while some are already discounted, additional discounts for both Black Friday sales at Old Navy will be taken off your entire purchase.)