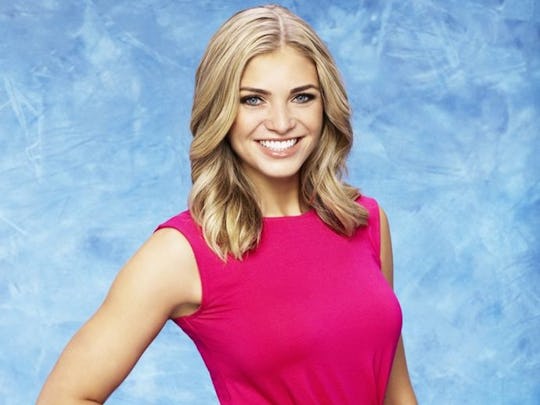 Olivia Caridi Gets First Impression Rose On 'The Bachelor,' But Will She Win Ben Higgins' Heart?
So everyone knows you tune into The Bachelor premiere for the limo entrances. I mean, mini-ponies, giant flowers, and faux wedding invites? It really doesn't get much better(/more embarrassing) than that, right? But, of course, you also tune in to find out who has the advantage. And the best way to tell that during the Bachelor season premiere is finding out who Ben Higgins gave the first impression rose to.
So, after the insanity of the entrances, who was the lucky lady (or unlucky, if you consider the fact that the first impression rose immediately put a target on her back that the other women will attempt to shoot at regularly)? Though many of the women seemed to strike Ben's fancy, and even though Lace insisted that she would win the rose, former news anchor Olivia Caridi won the first impression rose, and a closer chance at being chosen at the end of The Bachelor.
Well, sort of — based on Bachelor history, getting the first impression rose doesn't necessarily make you a future winner. In fact, only Catherine Giudice went onto win after getting the first impression rose. So perhaps the other women shouldn't feel so bad about missing out this time around?
So, will Olivia last? It certainly seems Ben is smitten — and here's hoping her decision to leave her job as a news anchor to come to The Bachelor (something that Ben used as justification to give her a first impression rose) pays off.
Image: ABC