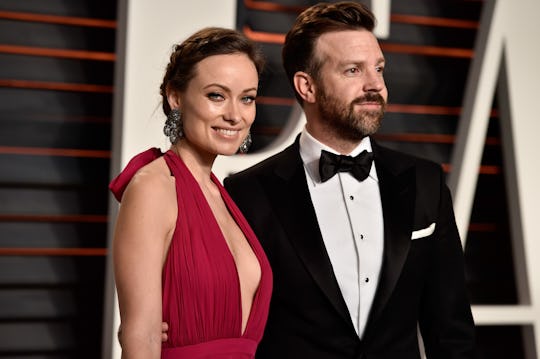 Pascal Le Segretain/Getty Images Entertainment/Getty Images
Olivia Wilde Gives Birth To Her Second Child
After sharing the exciting news with fans on Instagram, the world found out on Saturday afternoon that Olivia Wilde gave birth to her second child, welcoming a baby girl into the world named Daisy Josephine. The couple's first daughter arrived on a symbolic day — Tuesday, October 11, which was also the International Day of the Girl.
"There goes the neighborhood. Daisy Josephine Sudeikis. Born, like a boss, on #internationaldayofthegirl," the proud mom captioned the sweet Instagram photo of her sleeping baby girl in a patterned onesie.
Daisy's arrival comes shortly after the 32-year-old actress subtly revealed the gender of her second child in a political tweet about this year's presidential election, supporting Democratic candidate Hillary Clinton. "As someone who is about to have a daughter, this hits me deep in my core. #NeverTrump," Wilde tweeted last month along with a political ad posted by Clinton's campaign, which highlighted clips of degrading and crude comments about women and body image made by her Republican rival Donald Trump.
The Vinyl star and fiancé Jason Sudeikis are already the proud parents to 2-year-old Otis — who was born on April 20, 2014 — and announced back six months ago that their son was going to be a big brother in another adorable Instagram post, showing off their "matching baby bumps," as she put it.
Even before Wilde knew she would one day have a daughter, the actress spoke out several times about gender equality and expressed her high hopes for her son, who she said she's been raising to be a feminist in an interview with Yahoo Beauty.
"I like to think he's already a little feminist. And he is," she told Yahoo Beauty in July. "I want to promote the idea that the definition of feminism is equality and it's something that's not difficult to teach children because they are born with that sensibility. They are only taught to separate people and value them differently once they get older. Luckily, I'm just embracing the perspective he was born with."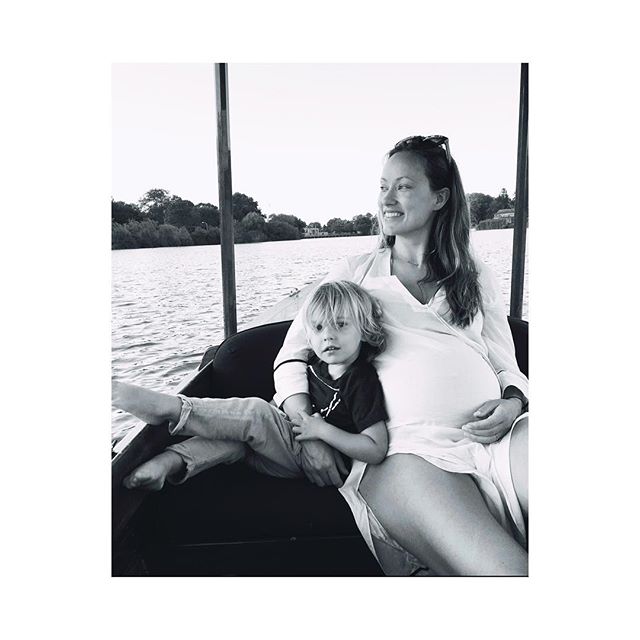 As for Sudeikis, the proud dad previously admitted that fatherhood hit him in ways that he hadn't expected.
"He calls me Dada. I think that's hilarious, mind-blowingly hilarious," Sudeikis told People in 2015. "Maybe not hilarious in the conventional sense of a Chris Rock joke, or a Louis C.K. T.V. show, but it's hilarious to me. I never thought that was going to happen and that it would be so intoxicating when it did."
A little girl will surely be a different experience for the A-list parents. But with role models like Wilde and Sudeikis, Daisy will make her mark in the world "like a boss," just like her mom said.