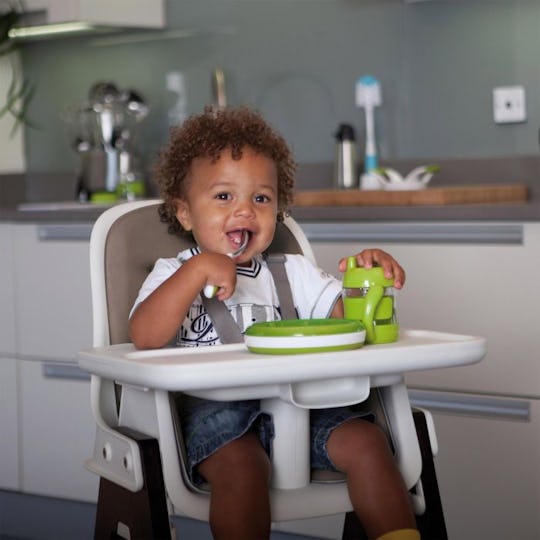 OXO
All Of OXO Tot's Products Are 20% Off, Including The Sprout High Chair
OXO — the brand known for their simple, elegant, and effective products for the home — has some great news to share, especially for parents. The OXO Tot sale is happening from January 10 through January 26, when all of the items in the line will be 20% off (including the award-winning Sprout High Chair).
Also included in the sale are other baby registry must-have items, like a soap dispensing bottle brush with stand, a pull-wipes dispenser, a space-saving drying rack, and a splash and store bathtub. Excuse me, why wasn't I aware of this soap dispensing bottle brush? That would have been absolutely amazing to have when I was spending my entire life scrubbing bottles and all of my pump parts over and over again while exclusively pumping.
Also included is the life (and mess)-saving suction dishware, which moms of toddlers know is oh so important (because for some reason toddlers are like cats and love to knock stuff on the floor to watch it fall). And don't forget about that genius roll-up bib and 2-in-1 Go Potty. If you're a parent of a baby or toddler, you have to check out this sale. And you better hurry, because I have a feeling these items won't be on "shelves" for long.