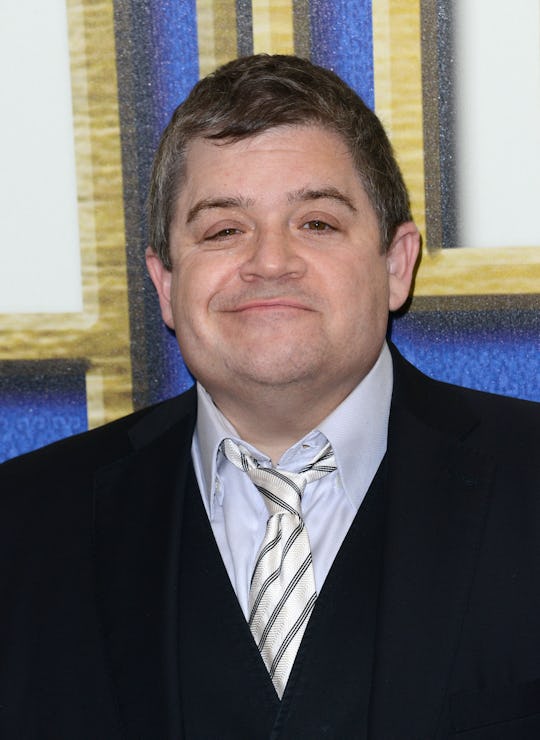 CHRIS DELMAS/AFP/Getty Images
Patton Oswalt's Essay About Being A Single Dad Is A Heartbreaking Tribute To His Late Wife
Patton Oswalt had a wife he loved, a great career, and a lovely little girl called Alice. And then eight months ago, his 46-year-old wife died unexpectedly in her sleep. He was left to raise their seven-year-old daughter alone. Left to deal with his own broken heart. Everything could have utterly collapsed around him, and yet it didn't. Patton Oswalt wrote an essay about being a single dad not only to help other families who might be struggling with grief, but as a beautiful tribute to the wife he loved. And lost.
In his essay for the December issue of GQ, "The Year Of Magical Parenting", Oswalt (a comedian and actor) opened up about his experience with the loss of his wife, true crime writer Michelle McNamara.
I was half of an amazing parenting team, except we weren't equals. Michelle was the point person, researcher, planner, and expediter. I was the grunt, office assistant, instruction follower, and urban Sherpa. I was looking forward to spending my life with the single most original mind I'd ever encountered. And now? Gone. All gone.
Oswalt admitted there was a pull to simply hide out from life; he even considered sending his daughter to live with family.
I can't do it. I can't do it. I can't do it. I want to tune out the world and hide under the covers and never leave my house again and send our daughter, Alice, off to live with her cousins in Chicago, because they won't screw her up the way I know I will. Somebody help me! I can't. I can't. I can't.
But he took a breath and thought back to the other times in his life when he wanted to retreat; when he first married his wife, a woman he felt was " far above my pay grade, in looks and intelligence and personality." When his daughter was born. And he remembered how, eventually, he "got the hang of it."
You will never be prepared for anything you do, ever. Not the first time. Training and practice are out the window the second they meet experience. But you'll get better. I have subjective yet ironclad knowledge of this.
Oswalt still struggles, of course. Raising a child alone is hard, especially in the face of your own grief. But he's learned to ask for help when he needs it. To feel his way through the forgotten school forms and the million little mishaps that manage to stall every parent's day, no matter how well prepared they might be. And he has a message for anyone out there trying their hardest to parent through grief:
I don't know what kind of single father you are, if you are one or ever will be one. If you're widowed or divorced, adopter or elder sibling. If you're feeling any fear or self-doubt, reassure yourself with the fact that I'm doing this. Me. Spend an hour with me sometime. I can't drive stick. I can't scramble an egg. I can't ice-skate. But I'm doing this. Being a father. I'm in charge of another human being. So you can do this. I promise.
While Oswalt hopes his message might help other parents, he really only has the one reason for getting up and trying morning after morning; Alice.
I'm moving forward—clumsily, stupidly, blindly—because of the kind of person Alice is. She's got so much of Michelle in her. And Michelle was living her life moving forward. And she took me forward with her. Just like I know Alice will. So I'm going to keep moving forward. So I can be there with you if you need me, Alice.