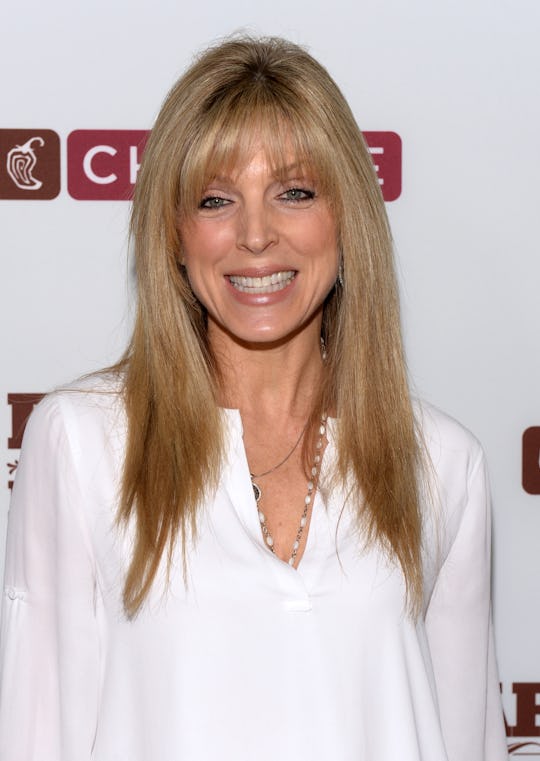 Jason Kempin/Getty Images Entertainment/Getty Images
Photos From Marla Maples & Donald Trump's Wedding Prove How Lavish It Was
Before Kim Kardashian married Kanye West, before Kate Middleton married Prince William, even before The Bachelor, there was the wedding of Marla Maples to Donald Trump. Maples and Trump married at the Plaza Hotel in 1993. Maples' 7.5 carat diamond engagement ring cost a reported $250,000 and the wedding itself was attended by over 1,000 guests, including Rosie O'Donnell and a pre-Bronco-chase O.J. Simpson. The bride wore a silk Carolina Herrera gown, just two months after giving birth to the couple's now 22-year-old daughter, Tiffany. It was a huge, lavish affair to rival even the biggest celebrity weddings, then again, this was Trump, so what do you expect?
Alas, the fairy tale (twisted though it may be) did not last past the decade. Maples and Trump divorced just six years after their nuptials. Maples moved to California with Tiffany and Trump continued to expand his empire in New York. Though the marriage ended, the two remain cordial to one another. Maples seems to be supporting Trump in his presidential run, and Trump has voiced his support for Maples on Dancing With the Stars.
So let's take a look at some of the best, and the most hilarious, snaps from the wedding that took over gossip columns in the early '90s.
Trump and Maples first met at a tennis tournament in Atlantic City in 1985. Thus began the affair to end all affairs. As you can tell, The Donald and Maples performed the classic "dip" wedding pose at their wedding. At least he didn't drop her, as I can't even imagine the price tag on that dress.
The couple had their daughter, Tiffany Trump, in 1993. She is currently a student at the University of Pennsylvania, which is a family tradition.
Though the pair has moved on from one another, not all of the major players in their former relationship are pleased. In a recent interview with the New York Post, Ivana Trump said that she definitely does not forgive Maples for the affair so many years ago. "[Maples] asked to apologize to me in the Daily Mail in London. They asked if I accepted the apology and I said no. Why should I? She broke my marriage!" she told the Post.
Sadly for Ivana, but not so sadly for the rest of us, if Maples continues to kill it on Dancing With the Stars, we're likely to be seeing a lot more of her.