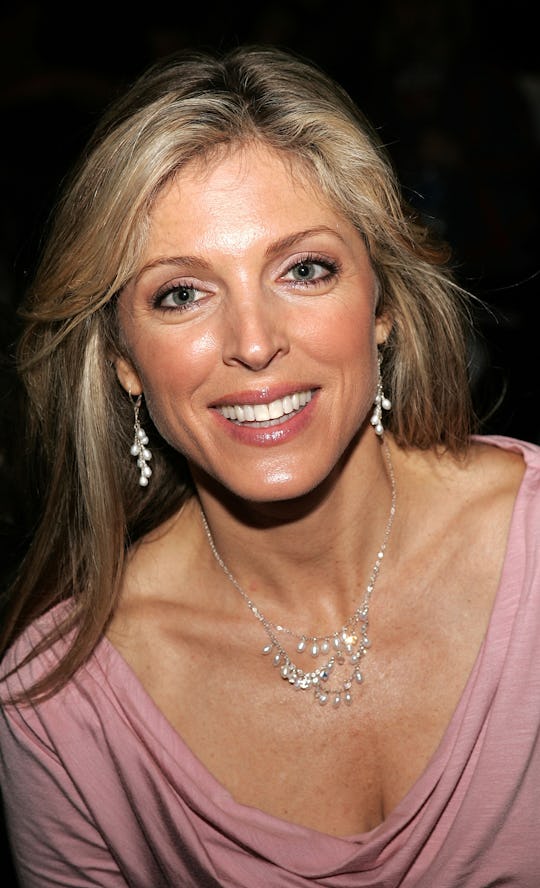 Vince Bucci/Getty Images Entertainment/Getty Images
Is Marla Maples Voting For Donald Trump? The 'Dancing With The Stars' Contestant Supports Her Ex
Even though it was Latin night on Week 2 of Dancing with the Stars, the theme should have been Donald Trump. Between Geraldo Rivera's Donald Trump inspired dance to Marla Maples constantly being referred to as Donald Trump's ex-wife, he's everywhere. Donald Trump has spoken out in support for his ex-wife on Dancing with the Stars, but does Marla Maples support Trump, specifically in the political and presidential arena? OK, enough beating around the bush — what I'm asking is this: Is Marla Maples voting for Donald Trump, or not?
Even though it's still not yet decided if Trump will be the Republican candidate in the 2016 election, you can't help but wonder if Maples is already supporting her former husband in making America great again. The two, who divorced in 1999, still seem to remain supportive of each other's ventures. Trump recently had positive things to say about Maples' time on Dancing with the Stars, telling People: "I think it is wonderful. I am very happy for her and think she will do very well." Seems like a good start, but what does Maples think of Trump?
While doing press for her appearance on Dancing with the Stars, Maples stopped by The View and spoke about her ex-husband. Despite some pushback from The View panel, Maples was supportive of her ex, who she said was "a wonderful father [who] put [Tiffany Trump] in great schools."
When asked about Trump egging on violence against protestors at a rally (according to NY Daily News, Trump once "urged people to 'knock the crap' out of voters who don't support him"), Maples made a rather supportive comment. "He does not want to evoke violence," she told The View panel. She stood by the fact that Trump wants "to create more peace. He wants to be a voice for peace."
While she has not come out and said that she is voting for Trump, it is obvious that she does support her ex-husband in other fashions. It wouldn't be a surprise to find out that she would be voting for Trump, too, since he is such a keeper of peace and all.