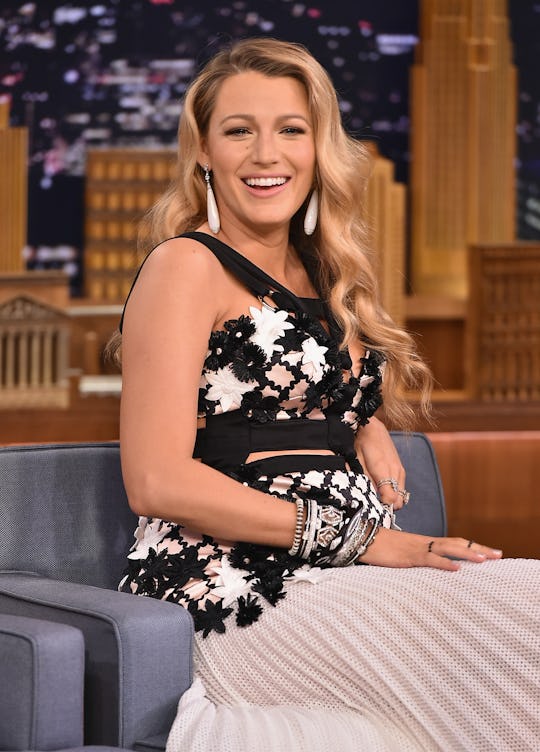 Theo Wargo/Getty Images Entertainment/Getty Images
Photos Of Blake Lively During Her First Pregnancy Are Just As Stunning As Her Second
By now it's no secret that the busy couple Blake Lively and Ryan Reynolds are expecting their second baby. Ever since Lively graced the red carpet at the Cannes Film Festival this past May, reports of a second pregnancy have been firing away – as did many awe-stricken comments about her beautiful gowns on the red carpet. Lively, star of thriller The Shallows, is no stranger to having an outpouring of compliments coming her way. Whether it's her appearance, or her seemingly funny and bubbly personality in interviews, she's undeniably a fan favorite for many. So it's unsurprising that fans continue to admire her pregnancy style the second time around. Because photos of Lively during her first pregnancy were just as stunning as the recent photos capturing her current pregnancy.
As E! News reported in 2014, when Lively announced her first pregnancy with her daughter, James, back in 2014, she released purchasing details on a blouse she was wearing on her former lifestyle website called Preserve, and it reportedly immediately sold out. The former Gossip Girl has clearly proven to be a style inspiration for many. And her pregnancy announcement that led to her outfit swiftly selling out is certainly telling.
And these photos of Lively's first pregnancy brings it back to where her awe-inspiring-pregnancy-style all started.
This was one of Lively's earlier Instagram posts in 2014. Lively is casually glowing and looking flawless, while proudly showing soon-to-be baby James on display.
Some say black is slimming but clearly no such rules apply to Lively in all white above.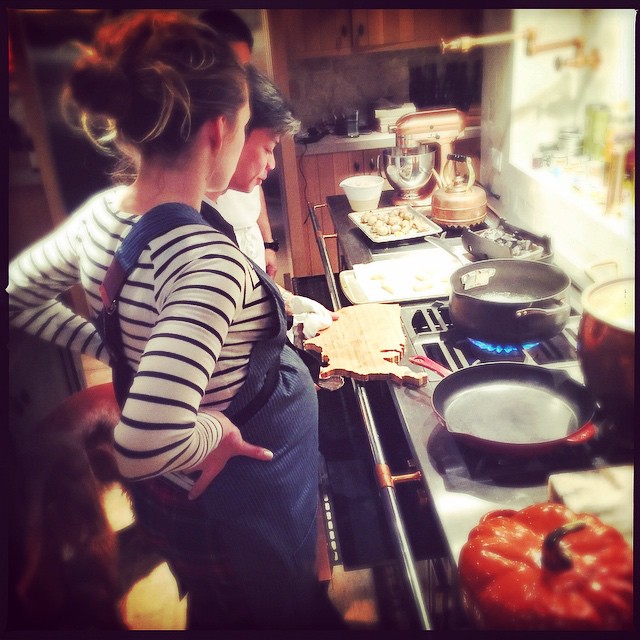 Lively attended the Angel Ball in 2014, which raises millions for cancer research for the Gabrielle's Angel Foundation. Clearly, she's unapologetically stunning, and her pregnancy bump just makes her dress look that.much.better.
Talk about pregnancy glow. Lively makes pregnancy look like a breeze, though she did recently shed some light on some of the realities of her second pregnancy – like being pregnant in the summer. In an sit-down interview with Jimmy Fallon on The Tonight Show in July, Lively opened up about what it's like being hot and pregnant in the summer.
It should be illegal to be pregnant in New York in July. After wearing like bondage, I swear I'm going to make my water break just so I can cool down. It's just not normal – everyone's says 'how are you feeling?' But they don't really want to hear how you're feeling, they don't want to sit there while you complain....
It's always refreshing to hear celebrities get real about pregnancy. Especially considering Lively slays relentlessly.