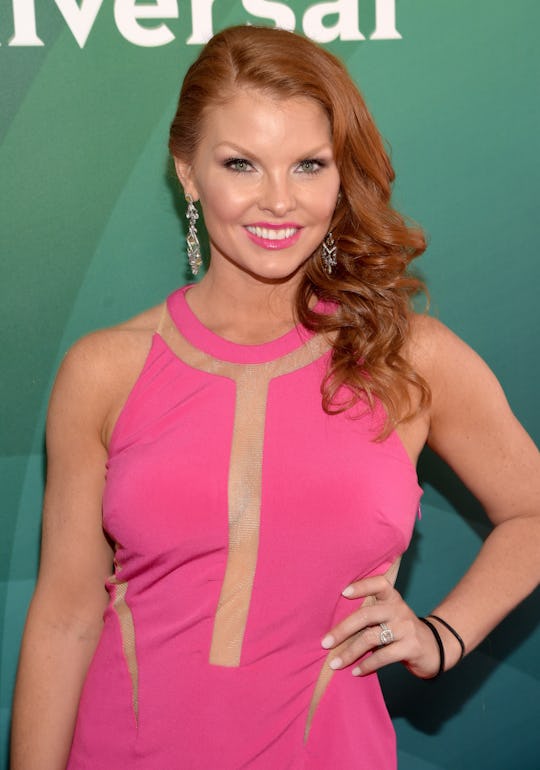 Jason Kempin/Getty Images Entertainment/Getty Images
Photos Of Brandi Redmond's Kids On 'Real Housewives' Prove The Family Has A Lot In Common
Family means a lot to The Real Housewives of Dallas star Brandi Redmond if her social media accounts are anything to go by, as one quick look results in tons of pictures of her husband Bryan and daughters Brooklyn and Brinkley. In addition to the obvious shared love for the letter B, each member in the family is ginger, making for some adorable family photos. The B's, the hair, having Redmond for a last name – this family sure knows how to stay on brand. They all fit together like a matched set, as these photos of Brandi Redmond's kids show.
Brandi and husband Bryan were high school sweethearts and they've been together ever since. The show has focused on Brandi's family life a fair amount, exploring her relationship with her own mom, going along with her and best friend Stephanie Hollman when they take the kids out, and showing Brandi baking with her girls. The most recent episode, "Making Frenemies," reveals vulnerabilities in Brandi and Bryan's marriage, with problems cropping up due to his traveling for work and her strip club visits (which he's not so thrilled about). It's sure to be something that comes up throughout the season.
Brooklyn is six and Brinkley is four, so both girls are in school now, giving Brandi a little bit more freedom in her day, which the Real Housewives star is embracing. Her girls going to school was part of the reason she decided to appear on the show. Bestie Stephanie called it "perfect timing," with Brandi adding that she was "ready for the world to see us."
It's tough to put your family in the spotlight, which is something every Housewives cast member has had to deal with, but their family photos prove the Redmonds are a tight-knit group despite any snags.