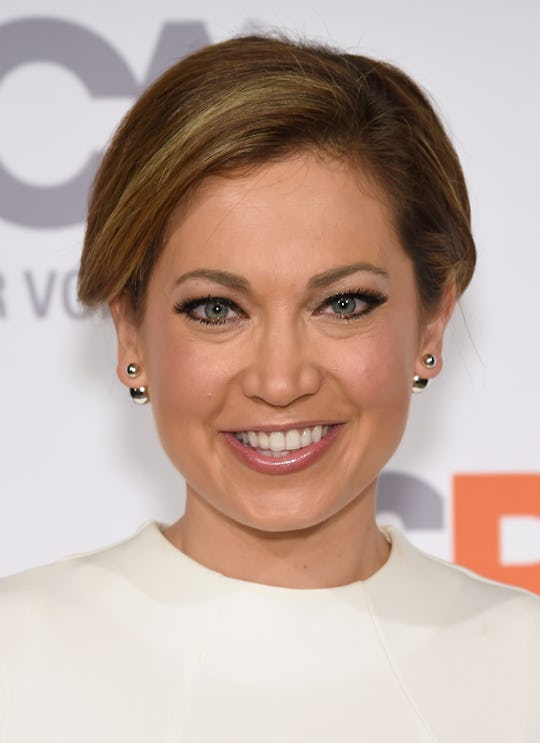 Dimitrios Kambouris/Getty Images Entertainment/Getty Images
Photos Of Ginger Zee's Baby Prove The 'Dancing With The Stars' Mom Has The Cutest Fans
Season 22 of Dancing with the Stars is off to a great start. After the first week of performances, it was clear that all of the competitors were ready to bring their A-game to Los Angeles for a chance at the Mirror Ball Trophy. Already, the frontrunners are apparent, one of them being Good Morning America's weather anchor, Ginger Zee. After scoring one of the highest scores of the night, Zee proved that she was one to beat on Dancing with the Stars. The new mom not only has America cheering, but she also has a baby at home rooting her on. Don't believe me? Just check out these adorable photos of Ginger Zee's baby, Adrian, who is definitely her number one fan.
Zee has a big fanbase going into Dancing with the Stars, which was evident by those supporting her on social media on Monday's premiere. Zee also had some in-person support from coworkers Robin Roberts and Amy Robach, who made the trip to Los Angeles to cheer their friend on. But, Zee has no bigger fan than the 3-month-old son she has waiting for her in New York, since Zee is commuting across the country each week. Adrian, despite only being 3-months-old, proves that you can be a baby and still be the biggest supporter for a DWTS contestant. (Also, it appears Adrian is giving his mom a run for her money when it comes to the dance moves in the post below.)
Adrian Benjamin Colonomos was born to Ginger Zee and husband Ben Aaron in December 2015. Zee's husband, an NBC News correspondent, has been a very "hands on" dad since Adrian was born, according to a People interview with the couple.
This is the first child for the couple. Zee and Aaron married in 2014 in an "intimate" wedding in Michigan, close to her hometown of Rockford, Michigan.
While we'll have to wait and see how much America loves Zee's dancing skills, I think that we can all agree that she's already won the trophy for cutest fanbase.