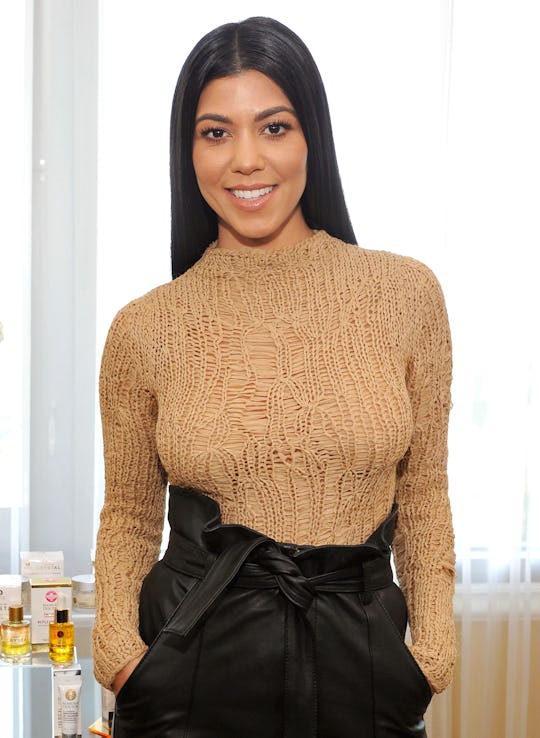 John Sciulli/Getty Images Entertainment/Getty Images
Kourtney Kardashian's 4-Year-Old Son Reign Is Super Cute & Super Chill — PHOTOS
It can be a bit of a challenge keeping up with everyone in the Kardashian family these days, but perhaps especially with the kids. In the past year alone, four little ones have been added to the Kardashian-Jenner clan and there were already six kids before that, so you can see why some people might find it a bit daunting. But here's the thing: each individual KarJenner cousin is super adorable and worthy of their own moment. So let's take a moment to honor Kourtney Kardashian's youngest son with these photos of Reign Disick through the years, which serve as a lovely reminder that the 4-year-old is not only super photogenic but holds his own as a force to be reckoned with.
Reign is the youngest of Kourtney Kardashian's three children with ex-partner Scott Disick; the oldest is 9-year-old Mason Disick (who happens to share a December birthday with his little brother Reign) and also 5-year-old daughter Penelope.
Even before he was born, Reign's mom had something of a cosmic connection with him. As she told Jimmy Kimmel during a recent interview, she "knew in my heart" that her son's name was Reign despite the fact that his father wanted to name him Preston. And right from the beginning, the sweet little boy has managed to pull off his regal name.