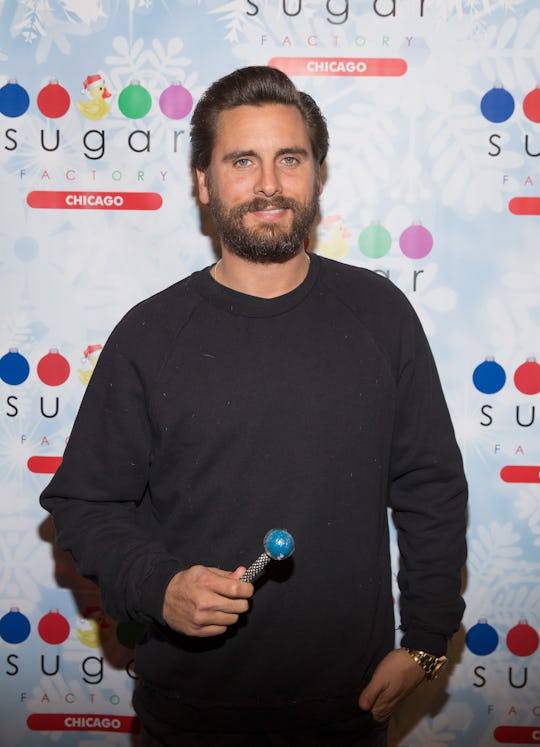 Tasos Katopodis/Getty Images Entertainment/Getty Images
Point Your Eyes At Pics Of Scott Disick & His Kids
We live in a world that leaves us in two positions right now: mute with shock or screaming in anger. It's exhausting just being awake and aware. Most days, I think it's pretty important to be aware of what's going on in the world. I am a total believer in staying woke. Except sometimes, you just want to rest your brain and look at cute photos of Scott Disick with his kids. Because it's easy, harmless escapism in small doses. And we all need a little break sometimes.
Scott Disick and Kourtney Kardashian are fast becoming everyone's favorites from Keeping Up With The Kardashians, and I'm going to tell you why: Somehow, this on-again, off-again couple have become the most relatable. They are parents to three kids; Mason is 7 years old, Penelope is 4 years old, and little Reign is 2 years old. They fight, and they struggle to find balance. Scott has been open about his struggles with substance abuse issues in the past; Kourtney keeps taking him back despite their complicated relationship history.
But here's one thing they have in common: They are super adorable with their kids — and not only that, they're relatively and believably down-to-earth (although if I find out it's all staged, I'm going to go bananas. Be warned). I mean, I know they're being filmed... but I'm totally buying what Scott and Kourtney are selling.
Like this adorable video of them singing "Twinkle, Twinkle, Little Star" together.
Sources close to the couple have said they are back together, citing a recent family ski vacation over the Christmas holidays as evidence. Whether or not they are back together or just truly evolved as a co-parenting team, Scott was clearly enjoying his time with Mason in this "Dream Team" Instagram shot:
And if you're wondering if the Disick/Kardashian clan was having a glorious time on the slopes... please feast your eyes on little Reign's face in this pic.
Scott and Kourtney are all about showing their kids a good time; after all how many 7-year-olds out there get a Fast and the Furious-themed birthday party, I ask you? The family went all out for Mason's seventh birthday.
And don't even get me started on their epic group Halloween costumes. Honestly, I thought I was clever when my kids were Batman and Robin.
So sure, the world is awful and unpredictable right now. It's an act of true courage just climbing out of bed in the morning. But just remember... a little escapism never hurt anybody. I think.