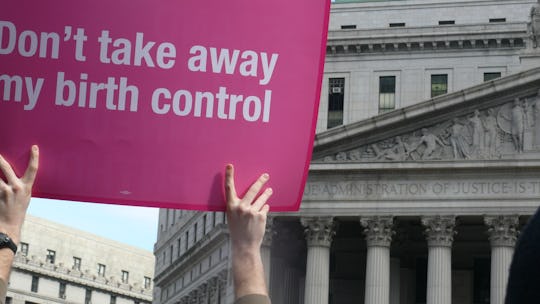 Women's eNews/Flickr
Planned Parenthood Of The Rocky Mountains' Statement On The Attack In Colorado Reminds Us What The Organization Stands For
On Friday afternoon, an active gunman entered a Colorado Springs Planned Parenthood, actively shooting offers and civilians inside. While details are slow to trickle out — early reports indicate four police offers have been wounded and eight people have been transported to local area hospitals — police have at last detained the suspect following the hours-long stand-off. After apprehending the suspect, police confirmed that three individuals were killed — one police officer and two civilians — following the attack. Following the attacks, Planned Parenthood of the Rocky Mountains released a statement on the attack, noting that while there is still little information available to the general public, Planned Parenthood stands firm in its resolve not to back down to terrorist organizations.
Though there is so much to be said about whether or not we should call a "gunman" a "terrorist," Planned Parenthood has taken that step, reminding its patrons, its advocates, and its haters that no matter what comes, Planned Parenthood will continue to provide women and men with the reproductive health care they need when they need it. It's amazing that the organization, faced with an influx of hate and opposition day after day, could stand so steadfast in its commitment while an active shooter storms its premises, but it's yet another reminder of the good that PP does and the safe haven it provides. Planned Parenthood doesn't just provide women with abortions. There are a litany of services available for men at Planned Parenthood, and not everything the organization does is "controversial," either. Just hours earlier, President and CEO of the Planned Parenthood of the Rocky Mountains Vicki Cowart tweeted:
At this time, our concern is for the safety of our patients, staff and law enforcement
And now the current statement from the organization as we await further information only further reveals its commitment to the public. The full statement reads:
This story is developing ...
Image: Women's eNews/Flickr