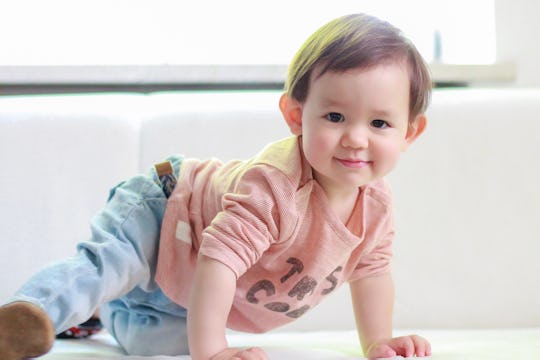 Shutterstock
Prime Day's Baby Clothes Deal Includes 20% Off The Cutest Essentials
If you've shopped for baby clothes then you know what I am about to say is the god's honest truth: Baby clothes are way over-priced. I'm sorry fancy baby store, but there's no good reason that something my kid will be able to fit into for approximately five minutes before he spits up all over it should cost the same as his mom's best pair of leggings. Here's the good, nay, great news for anyone in need of baby clothes though: It's Amazon Prime Day, and there are amazing Prime deals for baby clothes within your reach.
Whether you are working on your Amazon baby registry or shopping for a friend, there is simply no better time to buy baby clothes than Prime Day. Before you get that trigger finger ready to add everything you see that makes you say, "aw, that's so cute" to your cart though, you may want to look at what baby clothes you actually need, because take it from a veteran: You really don't need much.
Your baby will grow so quickly at this stage, and you may find they spend more time in diapers than dresses because getting them in clothes can feel like an Olympic sport. So take a deep breath, get your plan in place, and grab these deals on essential baby clothes before they're all gone!