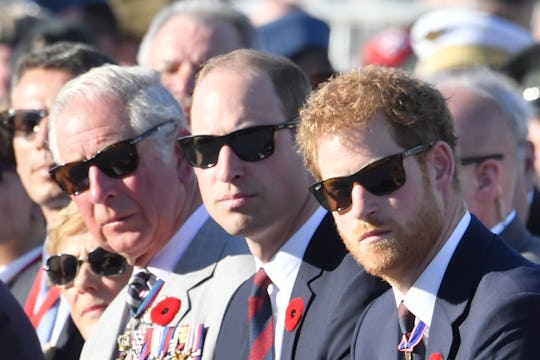 Pool/Getty Images News/Getty Images
These Quotes From Prince William & Prince Harry Say A Lot About Their Dad
Prince Charles turns 70 this week, and of course that major milestone comes with a certain amount of pomp and circumstance. Particularly considering the fact that Prince Charles is first in line for the throne when his mother, Queen Elizabeth II, vacates it in the future. The Prince of Wales is one of those royals who has maintained a real air of mystery throughout his life. Some scandal, sure, and some heartbreak. But how does everyone get to know him? Well, these quotes from Prince William and Prince Harry about their dad should help a little. Because other than his wife Camilla, Duchess of Cornwall, who knows him better?
The future King of England is enjoying a real moment right now, it seems. First of all he is finally being given a little credit for being an activist for the environment way before it was cool (he first started talking about recycling and reducing plastics back in the '70s). Then there's the BBC One documentary, Prince, Son, and Heir: Charles at 70 that premiered last week, featuring interviews from members of the royal family talking about what a great guy he is and giving a little insight into his personal life. It's a little unusual for a man who has kept the public at an arm's length. Perhaps he is learning a little something from his sons, who have been much more forthcoming in recent years.
Even when discussing their dad.
Out Of Africa
When Princess Diana died in a fatal car crash in 1997, naturally Prince William and Prince Harry were distraught. They were just 15 and 12 years old at the time, and looked to their father for guidance. Fortunately, Prince Harry said that Prince Charles was "really there" for his sons. In fact, he took both boys to Africa to get away from the media attention, something that made a lasting difference to both boys as Prince Harry said in the 2017 BBC documentary about their mother, as per The Daily Express:
I first came [to Africa] in 1997, straight after my mum died. My dad told my brother and me to pack our bags — we were going to Africa to get away from it all.
Humor Is A Family Trait
Apparently Prince Harry gets his infamous sense of humor from his dear old dad. During a recent trip to Ireland, Prince Harry joked that he was pleased to see his dad hadn't "bored them senseless" on his own visit, as per The Daily Express.
Super Supportive Dad
When Prince Harry married Meghan Markle in May, her father backed out of walking her down the aisle at the last minute... and Prince Charles was happy to step in and save the day. As Prince Harry told The Independent:
For him that's a fantastic opportunity to step up and be that support, and you know he's our father so of course he's gonna be there for us.
Picking Up The Trash
Just because you're royalty doesn't mean you don't have to pick up litter if you see it. A lifelong environmentalist, Prince Charles apparently set an excellent example for his sons to follow when it came to picking up rubbish, as Prince Harry told The Telegraph:
Without telling us what we should be doing or the direction we should go in, he's just let us learn from the nature of the job, learn from him, learn from mummy. To the point where I used to get taken the mickey out of at school for picking up rubbish. I didn't go out consciously looking for it but when you go for walks anywhere and you see something and it stands out, you pick it up.
On Working Too Hard
Now that Prince Harry is soon to become a busy working dad himself, he sees how hard his own father works and has one piece of advice for him; slow down. As he said in the BBC documentary, as per ET Online:
He does need to slow down. This is a man who has dinner ridiculously late at night, and then goes to his desk later that night and will fall asleep on his notes to the point where he'll wake up with a piece of paper stuck to his face. The man never stops.
A Terrific Grandfather
There's a really great reason why Prince William and Prince Harry want their dad to slow down and have a bit more free time; to spend more time with his grandchildren. Apparently because he's a "brilliant" grandfather, as PopSugar noted the Duke of Cambridge said in the BBC documentary:
Having more time with him at home would be lovely, and being able to, you know, play around with the grandchildren. When he's there, he's brilliant, but we need him there as much as possible.
Modern Monarch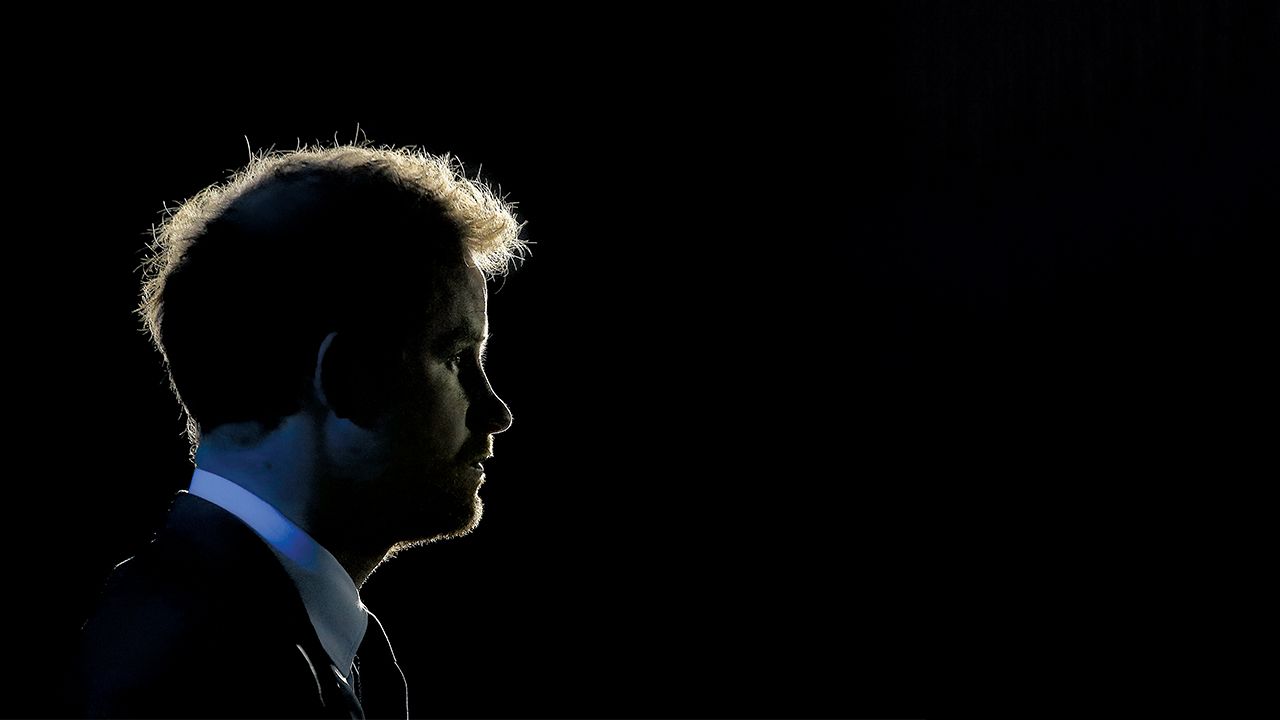 Prince Harry and Prince William don't just respect their father for how he treats them, but also for the role he has been destined to play his whole life; the future monarch. And as Prince Harry told Newsweek in 2017, the whole family understands that this is a massive undertaking:
We are involved in modernizing the British monarchy. We are not doing this for ourselves but for the greater good of the people…. Is there any one of the royal family who wants to be king or queen? I don't think so, but we will carry out our duties at the right time.
As Prince Charles turns 70, I hope he takes a moment out of his official duties to reflect on the fact that his sons care about him. And I also hope someone bakes him a cake.