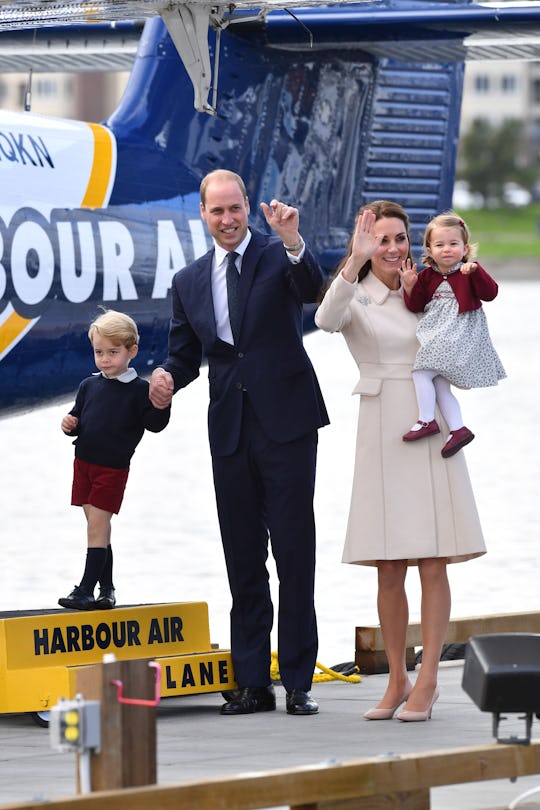 Pool/Getty Images Entertainment/Getty Images
Prince William Talks About Struggles & Learning Moments He's Had As A Dad Of Two
The troubles of parenting don't discriminate. Not even the royal family is exempt from the daily struggles and little joys that come with being a parent. Despite being a prince and slated to become the King of England one day, Prince William has the same exact struggles, just like any other parent in the United States. When Prince William talks about struggles and learning moments that he has had as a dad of two, almost every parent with multiple children can relate.
Despite their royal standing at the end of the day Prince William and his wife, Kate Middleton, are still figuring out parenting as it happens — just like everyone else. No one said being a parent was easy — there are the glamorous and not so glamorous moments that come with it. In an interview with Talk Vietnam, a Vietnamese TV show, William gave an honest glimpse into life as a parent of 3-year-old Prince George and 1-year-old Princess Charlotte:
Well, as the other parents in the room will testify, there's wonderful highs and there's wonderful lows. It's been quite a change for me, personally. I'm very lucky in the support I have from Catherine. She is an amazing mother and a fantastic wife.
William continued:
But I've struggled at times, the alteration from being a single, independent man to going into marriage and then having children is life-changing. I adore my children very much and I've learned a lot about myself and about a family, just from having my own children and it's amazing how much you can pick up in those moments.
William is right — parenting is both terrifying and completely exciting at the same time. In the blink of an eye, someone can be transformed from an independent person to a father for a lifetime. It is intimidating — but it is so incredibly rewarding.
This is not the first time that William and Kate have been honest about parenting or the hopes for their kid's futures. In August, William and Kate spoke about how important it is to support their children as they grow up. "We are parents ourselves, I am sure we will face worries — we do face worries, because we've got small, young children," Kate said. "If these worries escalate, how vital it is to get support — and you are providing that support."
But if William and Kate had any questions about their parenting techniques, they are doing a fantastic job. William and Kate are very fond of kneeling to talk to their children. According to People this is an excellent act in parenting, as it aides with the communication and trust between the parent and their young children. There is no reason for William to worry about those struggles — it appears as if he is doing such a fantastic job with trying to communicate as a parent.
But it is understandable for William to be learning so much in the process. William grew up in the public eye, just like his children will. For the past 34 years, the world has watched William become a teen, go through a very public loss, find love, and become a father. It is understandable for him to have struggles as a parent — especially when his upbringing was so closely watched. His admittance of the struggles and learning moments as a parent is so incredibly real. It is something everyone can relate to — even if they did not grow up in the public eye or grow up slated to inherit the throne of a country.