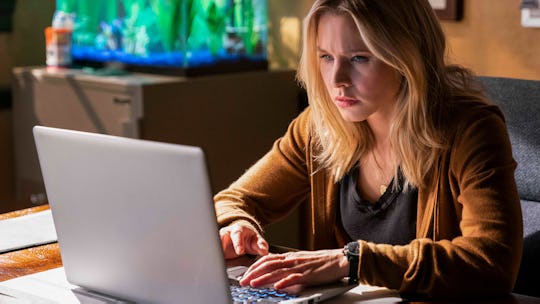 Michael Desmond/Hulu
The 21 Best 'Veronica Mars' Episodes To Watch Before The Revival
Be cool, soda pop — Veronica Mars is back and suddenly, I'm dying to rewatch classic episodes from the iconic early 2000s series. Sure, you could sit back and enjoy yet another run through of the show's original 64 episodes before consuming the entirety of Season 4. But nowadays, who has the time? So let's trim a bit of excess and go straight to the episodes that made you laugh, cry, and instinctively fear Kristen Bell. Luckily, this ranking of the 21 best Veronica Mars episodes will let you in on exactly what to watch ahead of the reboot.
Before we begin, let me start off by saying there are no bad episodes of Veronica Mars, and it destroyed my teenage soul to narrow over 2500 incredible minutes and three phenomenal seasons into 21 episodes. Showrunner Rob Thomas created the perfect blend of wit, drama, and adventure in the UPN-turned-The CW series, and I bet at least one of you has a dedicated LiveJournal account to prove it.
Although this list is obviously subjective, I hope we're still friends after I taser you with my opinions. So without further ado, here are the top 21 Veronica Mars episodes, from worst to best. And by that, I mean from good to great, because — I repeat — there are no bad episodes of Veronica Mars.