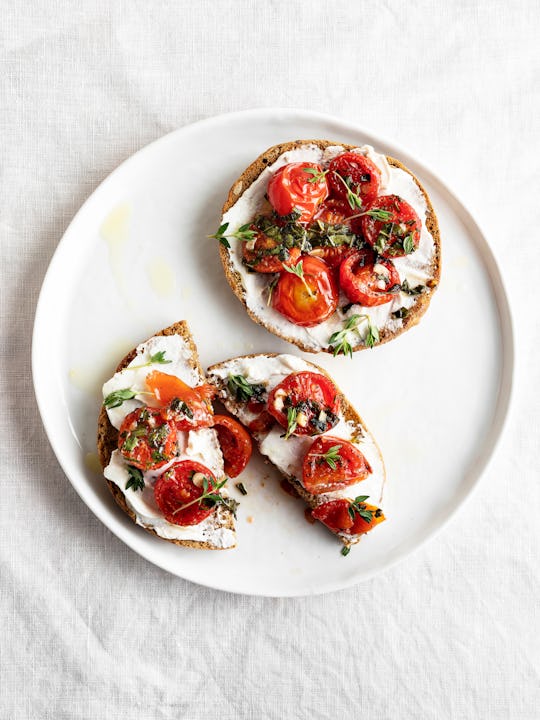 Pinkybird/E+/Getty Images
20 End-Of-Summer Tomato Recipes To Use Up Your Vine-Ripe Produce
Fresh blackberries. Cold watermelon. Giant tomatoes. Summer produce might just be the best produce, and if you're trying to find a use for your last summer harvest, these tomato recipes for fresh tomatoes will help you. Whether you're working with traditional tomatoes, a big bowl of cherry tomatoes, or some colorful heirloom varieties, there's a delicious dip, sauce, or dinner in your future.
Tomatoes are a staple in just about every culture's cuisine, and their versatility makes them easy to experiment with in the kitchen. They pair well with their fellow summer season fruits and veggies, like garlic, avocado, and corn. And, even if you've never had them with a specific ingredient, chances are they'll play together nicely once your dish is plated up.
There are actually thousands of different kinds of tomatoes in the world, and while each type is tasty, they all have their own purpose. Because grape and cherry tomatoes are thicker and sturdier, they do well when tossed in pastas or cooked down to serve with dinner while still holding their shape. Roma tomatoes are some of the most flavorful, which is why they're commonly used to make sauces and pastes.
So, whatever type of tomato is currently in your kitchen, there's a way to use it up before it goes bad (and even then, at least they're good for throwing).