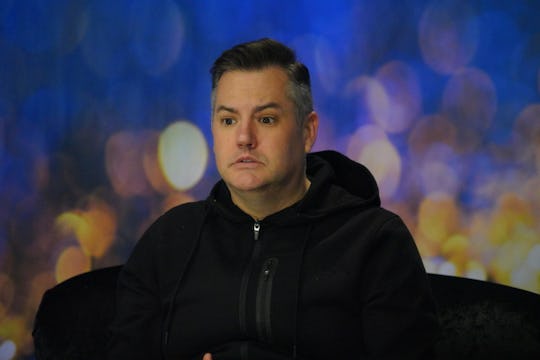 Bill Inoshita/CBS
America Has Spoken: Their Favorite 'Celebrity Big Brother' Houseguest Is...
On Sunday night's epic two-hour season finale of Celebrity Big Brother, both the winner of the game and America's Favorite Houseguest were revealed. While some weren't too excited about the winner of the game, almost everyone was glad Ross won America's Favorite Houseguest on Celebrity Big Brother.
When the season finale began there were five houseguests still left in the house: Omarosa, Mark, Ariadna, Ross, and Marissa. However, Ross quickly went to work to get his nemesis, Omarosa, out of the house, leaving Ariadna, Mark, Ross, and Marissa, to battle it out in the final Head-of-Household competition. In the end, it was Marissa who ended up winning it all, and unsurprising to everyone, she took her bestie, Ross with her to Final Two.
Unfortunately, going up against Marissa, Ross didn't really stand a chance, something he pretty much already knew. In an earlier confessional, he revealed that if he won the final HOH he would take Mark over Marissa, knowing he couldn't beat her. Lucky for Marissa, her overwhelming knowledge of the season helped her secure the win, which ultimately ensured she won the whole game.
After the jury interrogated both Ross and Marissa, the celebs voted for the winner and in a 6-3 vote, Marissa came out on top. Although Marissa won fair and square, many fans believed Ross deserved to win, because he was the better player. Some even argued that Marissa wouldn't have made it all the way to Final Two if it weren't for him.
That being said, fans were over the moon when it was announced that Ross won America's Favorite Houseguest, as was Ross. In shock, he revealed that he was worried he was this season's "villain" and was glad to learn that America actually liked him on the show. Still, although Ross' fans are happy for this small victory, many still think that Ross should've won both AFH and the whole game. And one has to wonder if maybe his fans have a point.
The truth is Ross played the game hard this season. He was making and breaking deals left and right, forming Final Two's with pretty much everyone, while still maintaining enough people's trust to never get evicted. Sure he told some lies, but as he said during the finale, lying is just part of playing the Big Brother game.
Many fans are accusing the jury of being "bitter" and only voting for Marissa just so Ross couldn't win. The general argument seems to be that Marissa simply won because she was nice, not because she played the game well, which is a bit harsh. Whether you want to believe it or not, the social aspect of the game is a part of playing Big Brother. For example, look at Shannon. She was betrayed by both Marissa and Ross, but she voted for Marissa probably because Marissa was kinder about it (and also probably because they've known each other for years outside out of the house).
Marissa was also smart because she used her time during the jury interrogation to apologize to anyone she lied to and to own up to sometimes choosing Ross over other people. She gave compliments to people and, unlike Ross, she confessed to lying while in the house.
So while it's easy to understand why people would be upset that Ross didn't win, it's unfair to take away from Marissa's victory. Besides, winning America's Favorite Houseguest is a big win and no easy feat. It's clear that Ross is well loved by viewers and no doubt his fame will only grow from here.
Check out Romper's new video series, Romper's Doula Diaries:
Watch full episodes of Romper's Doula Diaries on Facebook Watch.