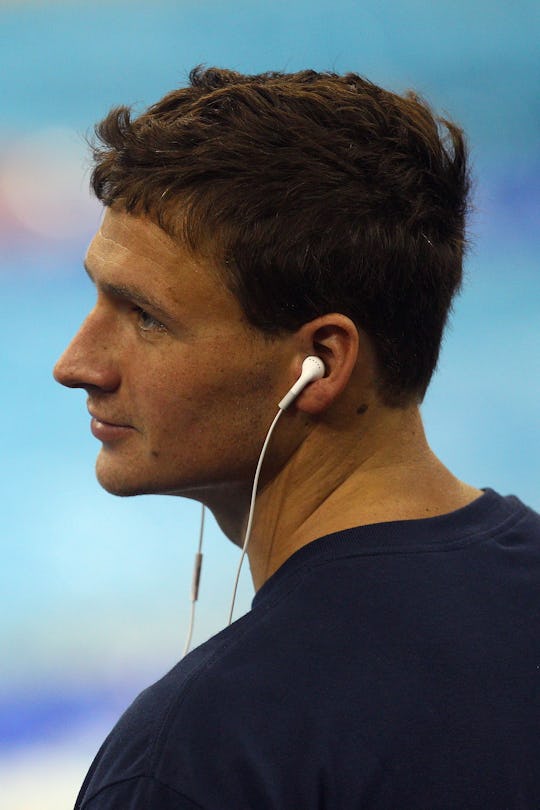 Quinn Rooney/Getty Images Sport/Getty Images
Ryan Lochte Joins 'Dancing With The Stars' Despite Robbery Controversy
The 2016 Rio Olympics sort of seemed like a reality TV show when it came to all of the various scandals and surprise twists throughout the two weeks of competition, but that apparently hasn't satiated America's need for more Olympian escapades. To fill this apparent need for more drama, Ryan Lochte is joining the Dancing With The Stars cast next season, despite the clamor over his recent "robbery" controversy in Brazil. A source this week apparently told Us Weekly that a little two-stepping will be good for Lochte.
"Doing Dancing With The Stars will be great for Ryan's image," the source claimed. "He will be able to show America that he's a good guy who made a mistake. He's still an Olympic champion! He will be great on the show."
That's a lot of optimism for the 32-year-old, who's probably seeking out every chance to reclaim his image. Then again, maybe it's like they say, and any publicity is good publicity. Either way, it's a surprising move, since just after the Olympics and the ensuing scandal, Lochte had said that he was taking a break from the spotlight — and the pool.
"He is taking a break from swimming for a little bit, but will get back at training when he feels up to it," a source told E! News. "He is not giving up, he just is very overwhelmed."
On some level it's a little odd to give Lochte another shot at primetime television. He sort of messed up in a pretty big way. He and two other swimmers, Gunnar Bentz, Jack Conger and Jimmy Feigen, had a big night out. Reportedly drunk, the group stopped at a gas station, reportedly urinated behind it, and Lochte allegedly pulled down a sign, vandalizing the place. The next morning, Lochte and the others had conflicting stories about what exactly happened, but rather than confessing to the alleged vandalism, the men reportedly lied, saying that they were robbed at gunpoint by men posing as police officers.
In reality, according to authorities, there were Brazilian police there that night, and it might have been a language barrier that escalated the hazy, drunken recounting of events. Or perhaps the swimmers "embellished" because they just assumed everyone would believe them, playing into long-held stereotypes of Brazil being a "dangerous" or crime-ridden country.
Lochte has since lost all of his sponsorships for fudging the facts. He apologized for being a "distraction" during the games and taking the focus away from other athletes. Many still felt his response was a little self absorbed nonetheless. People make mistakes, of course. But Lochte might benefit more from some extra time-away from the spotlight, rather than jumping to appear in front of the camera and all of America.
Lochte will join Amber Rose and JoJo Fletcher on season 23, according to rumors, and the lineup will be officially announced on August 30.