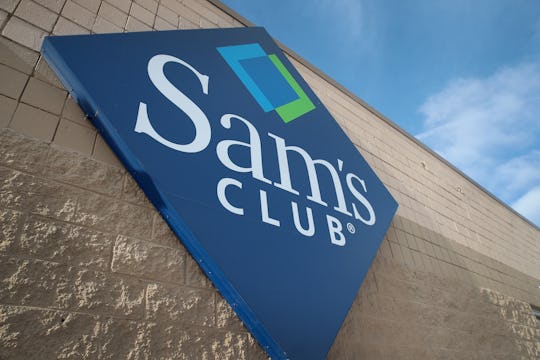 Scott Olson/Getty Images News/Getty Images
The Sam's Club Labor Day Sale Features $100 Off TVs & Other Deals On Big Home Items
Labor Day weekend is synonymous with the end of summer, so celebrating one last hoorah before it gets too cold for barbecue and swimming is absolutely essential. Coming in at a close second to soaking up some sun over the long weekend is taking advantage of the Labor Day sales events at local stores and online. Saving money is always a good idea, and the Sam's Club Labor Day sale offers deep discounts on top of the retailer's already affordable prices on items you need and use every single day.
If you've already done your grocery stock-up for the week, you probably know that Sam's Club started their Labor Day sale event on Aug. 22 both in stores and online. Luckily, the deals will continue through Sept. 10, making this a mega event that you definitely don't want to miss out on. You will need a Sam's Club membership to take advantage of the deals, but because you'll be saving so much money on the many big ticket items discounted during the Labor Day sale, the $45 yearly membership cost is a small price to pay for big savings.
When it comes to stocking up on an endless supply of crackers and juice boxes for school lunches, the ridiculously large quantities offered at Sam's Club is where it's at for busy moms like myself. But aside from stocking up on food and household necessities like toilet paper and toothpaste, Sam's Club is a great place for families to find amazing deals on electronics, bedding, and furniture. Sam's Club Labor Day sale offers steep discounts on these items and more, all of which can be found on the Labor Day Sale page on their website.
Although you may not be looking forward to dropping serious cash on a stainless steel range for your kitchen or brand new living room furniture, knowing how much money you'll be saving by shopping this sale should help ease the sticker shock for some of the more expensive items. Read on to see a sampling of what your family could save big on this Labor Day at Sam's Club.