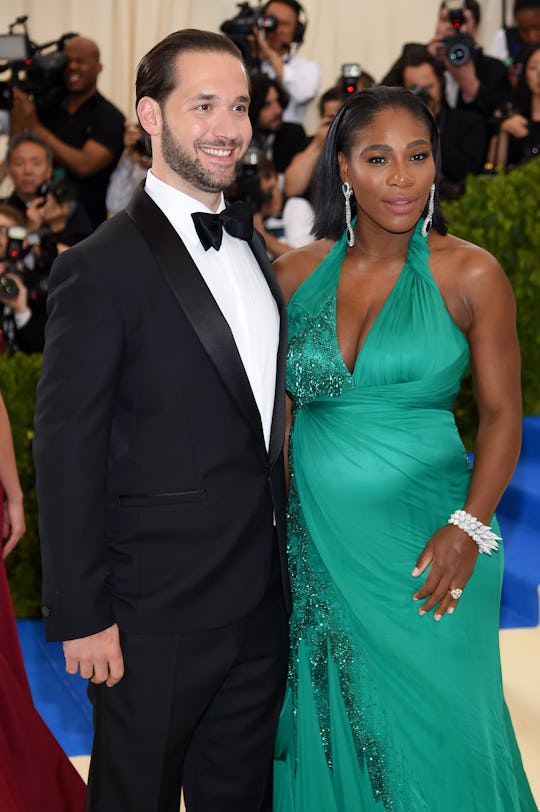 Dimitrios Kambouris/Getty Images Entertainment/Getty Images
Serena Williams Asked Reddit To Help Pack Her…
Tennis queen Serena Williams is hitting the pregnancy home stretch. She's had her baby shower, always a highlight in the pregnancy Olympics, and now appears to be settling in to the age-old "nesting" phase we moms all remember so well. She wants to make sure that she and her fiancé, Reddit co-founder Alexis Ohanion, are completely prepared for the birth of their first baby. So she's taken to the internet for a little advice. And where better to look than Ohanion's home turf? Williams asked Reddit to help pack a bag for the hospital, because not even tennis champs know everything about birthing babies.
Despite having won the Australian Open when she was pregnant, proving herself to be a badass among badasses everywhere, it seems Williams is stumped when it comes to prepping the all-important hospital bag. So she started a thread on Reddit called, "When did you pack your hospital bad?" to get tips from normal folk like you and me. She asked Reddit users on Friday about their timing in particular:
1 month before? 6 weeks? 8 weeks? I'm totally stalling. But I have a lot of time still.... I think... Anything you didn't expect to need that I'll really appreciate having in there?
And naturally, the people of Reddit were up to the challenge. The answers ranged from "5 minutes before we went out the door," to "2 weeks ahead," and one suggestion of "30 weeks" because the baby could come early. But it wasn't necessarily the timing that got Reddit users talking... it was the potential contents of Williams' hospital bag they were more concerned about. Culling through the responses, users suggested:
Netflix (because she really will need something to distract her from all of that being in labor nonsense)
Snacks so Williams won't have to suffer through hospital food
Nightgowns
Nursing bras/tank tops/nursing pillow if she decided to breastfeed
Extra chapstick and/or nipple cream which one user noted worked nicely in a pinch
Hair ties
Phone charger
Outfit for baby/mom
Water bottle
Extra diapers
Fortunately, Williams seems to have an engaged and supportive partner in Ohanian, who made it clear during an interview on Jimmy Kimmel Live! that he wants nothing more than to be there for her. He told the talk show host:
This is our first child, and if anything, it has reinforced just how amazing and strong and powerful and awesome women are — and how useless we are. I'm like, 'I can make you a grilled cheese. Does this help?' We're worthless!
There's something else he can do now; make packing that hospital bag priority number one so Williams doesn't have to worry.