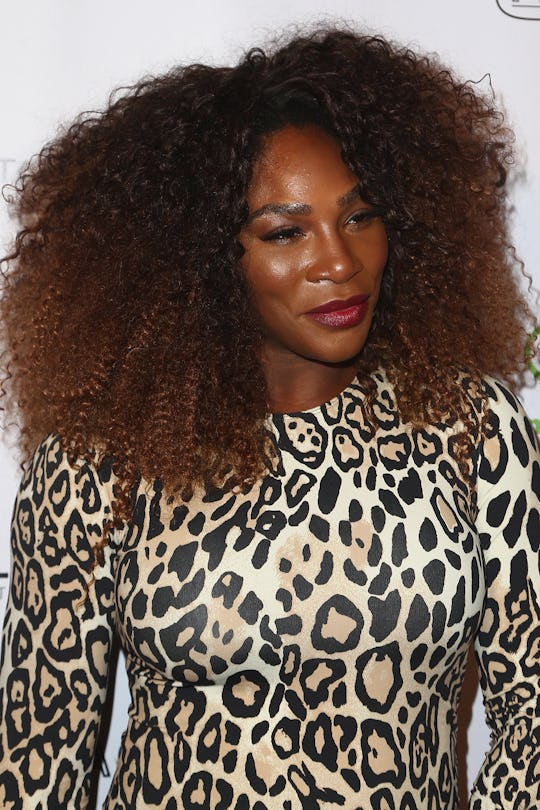 Tommaso Boddi/Getty Images Entertainment/Getty Images
Serena Williams' Living Room Full Of Toys Will Look Hilariously Familiar To All Moms — PHOTO
Serena Williams is just like you. I mean, sort of. I wouldn't go trying to play tennis at her level any time soon or anything like that. But as mom to daughter Alexis Olympia Ohanian Jr., she is definitely a lot like the rest of us. How do I know this? Just have a look at Serena Williams' living room full of toys. It will look hilariously familiar if you have a child who plays with toys and probably leaves them all over the place.
The tennis champion and her husband, Reddit co-founder Alexis Ohanian, are in the throes of dealing with a 1-year-old little girl at the present. I'm not sure what that stage is called; it's not the Terrible Twos or whatever. But here's the thing about that particular age that is so frightening/wonderful: they become mobile. And they sort of wake up to the world around them.
In my experience as a mom of many, babies tend to be slightly disinterested in all of the toys we show them before they turn 1. It's basically just parents trying to shake shiny objects in their faces as they secretly roll their eyes at us. But then they turn 1, and all of the sudden they want all the toys, all the time. And they certainly have no intention of putting those toys away, like, ever.
As evidenced by the (admittedly classy) chaos of Serena Williams' toy room. Or as it once was called, a living room.
Williams captioned the photo, which shows her with her hands thrown up in the air and toys strewn over her carpet:
Sometimes I have to throw my hands up in the air. #thismama used to have a living room. Now I just have a play room. When did that happen?
It happened, of course, once her daughter was able to move around on her own and therefore begin her domination of the household. Williams admitted in a July Twitter post that her daughter learned to walk while she was away training for Wimbledon, and that missing this "made her cry;"
This is something plenty of parents struggle with, working or otherwise, and clearly Williams has been able to be around to enjoy plenty of her daughter's steps.
The Serena fashion designer has also been hands-on about helping her daughter choose her own toys. The very same items that are now thrown all over her living room. And she's not about those fancy toys either, as she previously told TODAY:
I'm a big fan of Amazon. I have stuff made out of wood. But for the most part, I want her to have the same childhood that I had. I enjoyed my toys. I used to love toys. I was inspired by that, nostalgia. I let her play around. I let her pick things she likes. She just likes anything. It's allowing her to be herself.
Sure, trying to keep a living room clean when you have a mobile 1-year-old can be tough. But something tells me Serena Williams wouldn't have it any other way.