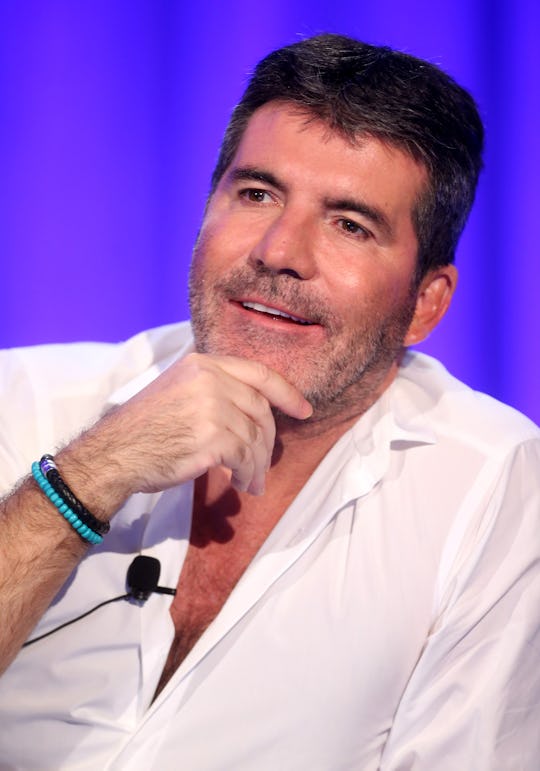 Frederick M. Brown/Getty Images Entertainment/Getty Images
Simon Cowell Returns To The 'American Idol' Finale & Shows His Softer Side
For some time, Simon Cowell represented everything we loved to hate about American Idol. Fellow judges Paula Abdul and Randy Jackson represented us in our every day lives, while Cowell represented who we were behind closed doors. It was his often negative opinions, combined with the sweet ones of Jackson and Abdul, that truly made us love the show. So, when Cowell left the show in 2010, I never thought that we would see him on the Idol stage ever again. But, he proved me wrong because Simon Cowell returned to the American Idol finale and showed an entirely new softer side to the once hardened judge.
Cowell was possibly best known for his creative one liners from the show. For every bad performance, or even the good ones, Cowell always had something to say about it. Which was good. Some of his most notable one-liners include gems like "you sounded like Dolly Parton on helium" and "I thought it was some terrible, ghastly, high school musical performance."
So, it was no surprise that Cowell had earned himself the reputation of having an acid tongue. Luckily, that tongue was stowed away when he made a "surprise" appearance on the finale, sneaking up behind Seacrest, Abdul, and Jackson on stage. (Side note: did they really think he wasn't going to show up?)
Cowell's return to the show had just the right amount of cheek and sentiment. Shockingly, he actually was a little emotional about the final season of the show. As he said, the four on stage built the show. They were the ones that made it the American classic it became. Without each and every one of them, American Idol wouldn't have had the amount of success and longevity it saw.
Look, I'm not one to get sappy over Simon Cowell, but I think we should take a moment to relive just how soft it seems he has gotten over the years. Clearly, someone has been watching "The Best Of..." American Idol YouTube montages and has been feeling a little sentimental over the end.
"I'd like to say, on behalf of us, thank you America for inviting us into your homes. Thank you to the contestants, to Fox for actually putting us on air, to you guys for actually being my best friends now, and I am going to miss you."
We'll miss you, too, Simon. Luckily, with the way Ryan Seacrest ended the show, we might be seeing you, and American Idol, very, very soon.