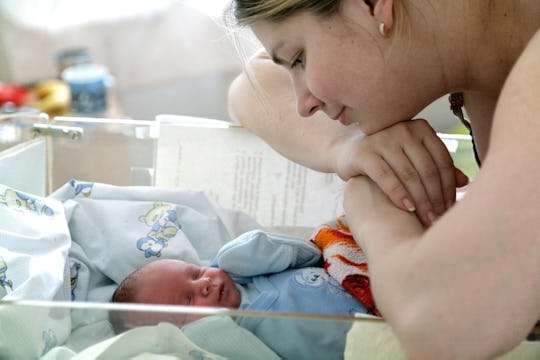 Anna Jurkovska/Shutterstock
11 Things Every Mom *Claims* She'll Do When The Baby Sleeps
For all parents, especially new moms, a child's nap time is sacred. We love our little ones, but we also love the brief breaks we get in caring for them where we can get things done around the house, do something productive, or even just take some time for ourselves. Yes, everyone says we should "sleep when the baby sleeps," but us moms usually have much more than a catnap planned. In fact, there are more than a few things every mom says she'll do while her baby naps... and then there are the things she actually does.
If you are someone who is already looking at this in confusion or judgment, because you're the type of person who says they'll do a thing and then does it, or has no problem getting stuff accomplished when their little one snoozes, well, good for you. That truly is great. This is for the rest of us, though, and we're any number of the following: overwhelmed, burnt out, not knowing where to begin, and tired AF. Sometimes, after a long morning, afternoon, or day of parenting (and everything else) we lack the mental or physical bandwidth to really process what we have to do, much less actually do it.
And, guys? I think that's OK. Really, I do. Because that "inability to even" is our brain and body protecting us from completely burning out. So if our best intentions fall by the wayside, that's OK, because a higher purpose as been achieved: self-preservation.