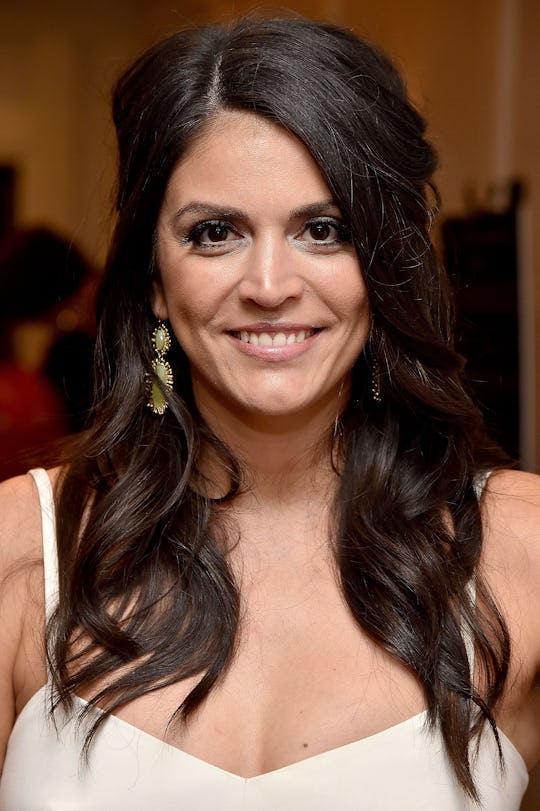 Mike Windle/Getty Images Entertainment/Getty Images
'SNL' Paid Tribute To Obama's Presidency
Trump was officially inaugurated as the President of the United States on Friday and as to be expected, SNL covered it throughout their first episode after the big day. But when SNL said goodbye to Obama with a tribute song at the closing part of the evening, it became the best kind of farewell to the former president, who spent two consecutive terms in office. Cecily Strong and Sasheer Zamata sang "To Sir, With Love," and they were all of us in that moment. It all started in the last few minutes of the episode, when Strong appeared and sang in front of a large screen with Obama's photo on it. There was nothing funny about it, and it wasn't meant to be humorous in any way. Instead, it was a way for SNL to say goodbye to Obama's presidency and to the man himself as our beloved leader.
Eventually, Zamata joined Strong and they continued to sing together. They ended the song by saying, "We got you a mug. It says 'World's Best President," and quickly added, "Thank you. Don't go." Finding a way to say goodbye to the man who did so much for so many during his memorable eight years in office, was exactly what we, as viewers, all needed to see. But this was about more than simply saying a sad farewell. It was about saying goodbye to the president that some of us grew up with, in a way, and truly came to love and respect, not just as a president, but as a human being.
When I voted for Obama the first time, it was literally the first presidential election that I was old enough to vote in. And in those eight years, I certainly grew up a lot. I mean, my hair has changed colors and styles at least five times. So for two of the female cast members of SNL to sing "To Sir, With Love," a classic all on its own, was the perfect choice.
In the past year, SNL has been pretty vocal about their support of Obama and then Hillary Clinton as the election progressed, and all of the political skits have payed homage to that. It wasn't surprising to see an official and heartfelt goodbye to Obama on SNL, but that doesn't mean it wasn't insanely emotional to endure. It made things that much more real for everyone and it's surprising that Strong or Zamata didn't break down and cry during the song.
When it was over, the screen faded to black, followed by a simple message of: Thank You President Obama. Even if you support Trump as the new president, you can appreciate the emotion behind SNL's very appropriate send-off.