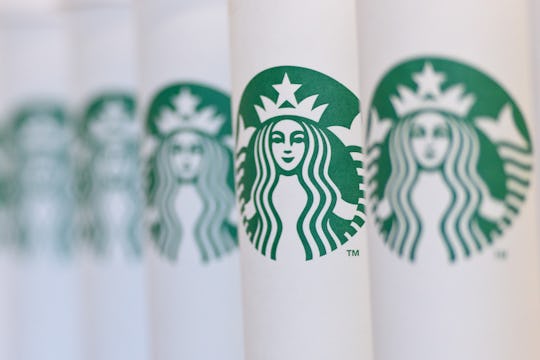 Ben Pruchnie/Getty Images News/Getty Images
Starbucks' National Coffee Day Deal Goes Above & Beyond
All of the promotions, discounts, and freebies on National Coffee Day are already wonderful ways to celebrate this splendidly caffeinated day, but one deal in particular has truly gone above and beyond. On Sept. 29, Starbucks, in honor of National Coffee Day, will donate a coffee tree to farmers for every cup of brewed Mexico Chiapas coffee that's sold in any participating location in the United States and Mexico. So if you're bummed that the chain isn't offering the same sorts of promotions that other places are, you can at least rest assured that your purchase that day is going to a good cause.
This Thursday — also known simply as Coffee Day or International Coffee Day (though some argue the latter actually falls on Oct. 1) — marks Starbucks' one-year anniversary of its partnership with coffee farmers in Latin America to help curb the damages to their plantations and the coffee industry as a whole caused by coffee rust, which is a plant fungus that damages millions of coffee trees around the world. According to its news release, Starbucks helps these farmers through its "One Tree for Every Bag Commitment" program, which donates 70 cents to Conservation International for every bag of coffee sold. But, for one day on Sept. 29, the deal is extended to just a simple brewed cup of coffee rather than a whole bag of coffee beans.
According to the company press release, Starbucks has donated enough funds in the past year to plant 18 million rust-resistant coffee trees, 10 million of which have already been given to coffee farmers over the summer.
The only caveat to the contributions seems to be that it's only applicable for the company's Chiapas coffee. If you've never heard of it or tried it, according to Starbucks' description, it's a medium roast coffee from the high altitudes of Mexico's Sierra Madre de Chiapas and has crisp flavors of cocoa and roasted nuts. And if you're still really feeling a caramel macchiato or pumpkin spiced latte, maybe the adorable jaguar that appears on the logo might help convince you to go the simpler route instead too:
While scoring a free cup of coffee on National Coffee Day may be the ultimate goal for most, consider a second, third, or fourth brew of the day that gives back and helps those who provide the perfect pick-me-up.
"We are very thankful to those people who can purchase a pound or two of Starbucks coffee; they are contributing to the production of coffee in Chiapas," said coffee farmer Rolando Javier Lopez Angel said, according to Starbucks' press release. "In this way, we can support our families."
Fake holiday or not, marking this occasion while giving back to those in need is a wonderful way to celebrate.