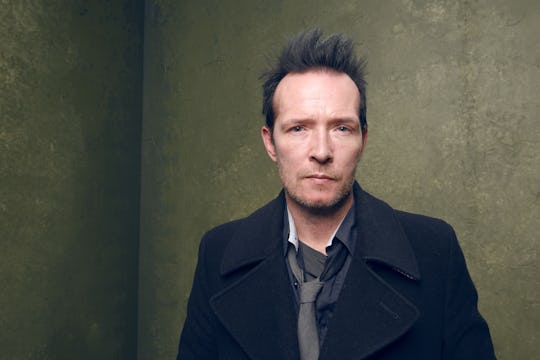 Stone Temple Pilots' Scott Weiland Dead At 48
The former lead singer of band Stone Temple Pilots, Scott Weiland, has died at 48 years old. According to a Facebook page belonging to the singer, who was a current member of The Wildabouts, his death seemed to be a peaceful one. Said the post:
Scott Weiland, best known as the lead singer for Stone Temple Pilots and Velvet Revolver, passed away in his sleep while on a tour stop in Bloomington, Minnesota, with his band The Wildabouts. At this time we ask that the privacy of Scott's family be respected.
Following his death, a Wiladabouts concert scheduled for Thursday was canceled.
Along with being renowned for being the singer of such Stone Temple Pilots hits like "Sour Girl" and "Plus," Weiland was also known for being a member of the band Velvet Revolver, made up of former members from Guns N' Roses. And though he briefly tried to reunite '90s favorite Stone Temple Pilots in the late 2000s, he was booted in 2013 and fielded a lawsuit from his former bandmates, who tried to stop him from performing Stone Temple Pilots' songs.
The exact cause of his death is not known.
In recent years, Weiland had struggled with drug and alcohol use, a self-admitted heroin user who had also served time for a 2008 DUI and attended rehab. (He was also arrested in 1995 for possession of crack and heroin; in 1998, he pleaded guilty to heroin possession.) And earlier this year, Stone Temple Pilots guitarist Jeremy Brown passed away of "multiple-drug intoxication."
Back in 2008, Weiland told The Los Angeles Times:
I live my life the way I live my life.
Weiland, who was previously married to Mary Forsberg Weiland, leaves behind two children named Noah and Lucy.
Following Weiland's death, there was an outpouring of love for the singer on Twitter, where fans paid tribute to the deceased singer.
Image: Larry Busacca/Getty