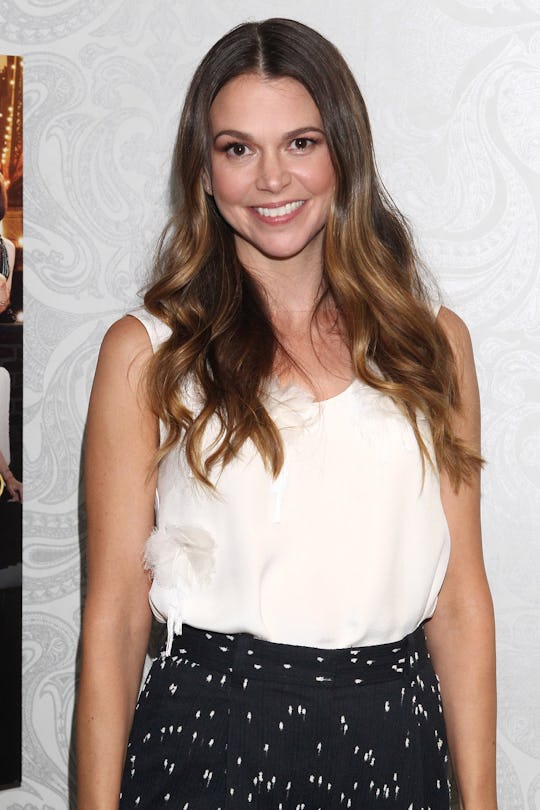 Tommaso Boddi/Getty Images Entertainment/Getty Images
Sutton Foster's Cameo In 'Gilmore Girls' Was A Perfect Homage To 'Bunheads'
(Warning: This post contains spoilers from Episode 3 of the Gilmore Girls revival.) For some, a few years after Gilmore Girls ended, Bunheads became an acceptable replacement. And although Bunheads lasted just one season, Sutton Foster was a favorite as the lead quirky ballet teacher. So Sutton Foster's cameo in Gilmore Girls on Netflix was a perfect homage to the short-lived Bunheads. When much of the cast was announced for the Gilmore Girls revival, Foster was said to be appearing in the "Summer" episode, but it was unclear who her character would be or how important of a role hers was.
When it came time to case for the Stars Hollow musical, though, Foster's role in the revival became clear and her cameo was well-deserved. Not only did Foster return to the stage again as a new character, but as Taylor spoke of her character, impressed with her work and talent (and good looks), it was a little gratuitous, but also totally appropriate.
In the Gilmore Girls revival, Foster played an experienced actress and performer that Taylor was super impressed with and after Bunheads, most dual fans of both series are loving the Bunheads cross-over that happened with Gilmore Girls on Netflix.
In her cameo, Foster played Violet, an actress who was supposedly the lead in Kinky Boots, the Broadway musical, which Taylor praised her for over and over. Lorelai wasn't so impressed with Violet as the lead in the Stars Hollow musical, though, even if her vocals and dancing were on point. For most, Amy Sherman-Palladino's other show, Bunheads ended way too soon, so Foster's cameo came at a time when Gilmore Girls and Bunheads fans were more than ready for a crossover. Well, it wasn't exactly a crossover, but it was as close as fans are going to get right now, and it paid homage to Bunheads in a way that seemed organic in the story line.
When Bunheads premiered in 2012, it was different from Gilmore Girls in that it centered around ballet dancers instead of a sarcastic, fast-talking mother-daughter duo, but it was also set in a small town and contained the same kind of dialogue that Gilmore Girls fans had grown to love and expect from Sherman-Palladino. The Gilmore Girls revival gave fans a chance to get more closure on their favorite Gilmore Girls characters, but apparently, it also gave Bunheads a chance to revisit their favorite ballerinas.