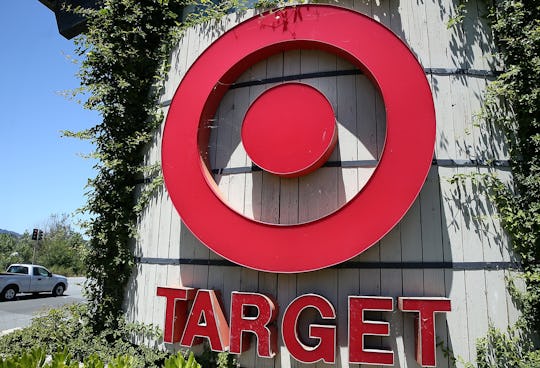 Justin Sullivan/Getty Images News/Getty Images
Target CEO Backs Bathroom Policy & Stands Up To Critics
I wonder if Brian Cornell had any concept of the sort of backlash he should expect when he announced his decision to allow trans-friendly bathroom facilities in all Target locations back in April. While the CEO was rightfully treating himself to a nice pat on the back for a job well done, a storm was brewing. Since Cornell's announcement, anti-trans activists have been threatening to boycott the store collecting enough signatures to give any corporation pause — but not Cornell. The Target CEO backed the store's bathroom policy this week and stood strong against his critics like a — well... "boss."
When Target announced its trans-friendly bathroom policy back in April, right-wing conservative "family" group American Family Association launched an online petition officially asking supporters to boycott the Minnesota-based company. AFA President Tim Wildmon shared a post condemning the CEO's decision on his blog, writing;
Target's policy is exactly how sexual predators get access to their victims. And with Target publicly boasting that men can enter women's bathrooms, where do you think predators are going to go? Target should keep separate facilities for men and women, but for the trans community and for those who simply like using the bathroom alone, a single occupancy unisex bathroom option should be provided.
The petition was eventually signed by over 1.2 million people.
CEO Cornell's response? He appeared on CNBC Squawk Box to stand by his decision. "We took a stance, and we're going to continue to embrace our belief of diversity and inclusion and just how important that is to our company," Cornell said.
Cornell was crystal clear on the question of customer safety, announcing that Target would be installing family washroom facilities in every one of their 1,800 stores. Safety has been a frequently cited topic of conservative groups reportedly concerned for the wellbeing of their children, who they claim could become targeted by sexual predators masquerading as transgender individuals. (There have been no recorded instances of transgender individuals ever doing such a thing, to date.)
Cornell pointed out in his interview with CNBC that Target has had a long history standing up for its beliefs. In the '60s, Target was one of the first companies to include black models in its ad campaigns. Cornell recognizes that, back then, the company had to deal with a lot of backlash. "We had a lot of tough feedback," Cornell said, "But sitting here today, I know we made the right decision."
Since Target decided to take a stance against legislation like House Bill 2, the highly controversial bill put forth by North Carolina Gov. Pat McCrory which effectively forces transgender individuals to use the restroom of the gender assigned to them at birth, other major retailers have followed suit, including Barnes & Noble, Starbucks, and American Apparel to name a few (for the ever-growing list of businesses against House Bill 2, check here).
While the threat of boycotts will most certainly continue, Cornell has set the bar high for other businesses to stand by their beliefs and do what's right. Well done, Target.