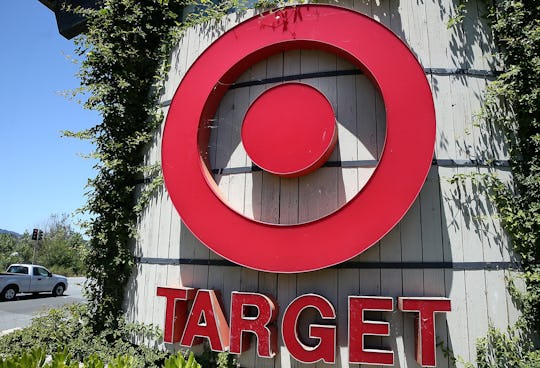 Justin Sullivan/Getty Images News/Getty Images
Target Has Matching Family Outfits Now, & Wait, Is This Becoming A Thing?
I have never really understood the desire to dress like my children. Maybe because they're all boys and are not built in the same way. But hey, what do I know? Not as much as the marketing geniuses at Target, apparently. Because Target has matching family outfits available now, and I have a feeling people are going to get super excited about it.
To be fair here, the outfits are incredibly cute. They are designed by OshKosh under their brand new clothing line GK (Genuine Kids) Family Collection. And the line has everything from matching one-piece swimsuits for moms and daughters, board shorts and patterned button down shirts for dad and son, shorts, dresses... the whole nine yards. And ok, I will admit that the tropical print shirts are just about the most darling shirts I've ever seen. Then there's the whole family photo thing; trying to keep everyone somehow coordinated but not overly-matching, well-groomed but natural, clean and kind for at least an hour. Maybe having pre-picked matching family outfits that genuinely look good on everyone in the family would help get through the horror that can be the official family portrait.
Or it utterly strips every member of your family of their own individual style. You decide, I suppose.
For those customers who might be worried about getting way too matchy-matchy, have no fear; a few of the matching family outfits are actually more coordinated than actual matching. Because not everyone out there is going to want to completely coordinate their family clothes. And I'm not just talking about the adults; as much as we wish our kids wanted to completely emulate us, I seriously doubt it. Otherwise they would be begging for leggings and old sweatshirts and not wearing as many capes and tutus as they appear to favor.
Beyond the question of fashion, there are a few other *questions* I might need answered about these matching family outfits. The most pressing is this; in the smiling pictures of families enjoying their clean coordination, why is there only one type of family? Father, son, mother, daughter, smiles and smiled and smiles. Can I tell you how often I see that particular familial combination out in real life? Not that often, to be honest. And while I realize that it's easier to show off how nicely the outfits match with both sexes, there is something sort of false and uncomfortable about the overly-traditional idea of a 2-parent household with a boy and a girl. All they need is a dog and a pesky neighborhood kid and you've got yourself a sitcom from the 50's.
Then there's the question of cost, and I have to say as usual, Target hits it out of the park when it comes to keeping families looking all fashionable and not breaking the bank. Each piece in the collection is priced at under $28, which means if you do happen to have that nuclear family of four, you could potentially spend around $100 to look like each other if that's your thing.
I don't mean to come down hard on the idea of matching family outfits. I can see why it would be appealing; in fact, I just thought about the idea of matching outfits at a place like Disney World where you might want to be able to spot your kids right quick. Smart. And you're not going to have to spend a pile of money to try out the look.
But if your kids are anything like mine were, they probably won't go for it. Too busy wearing their chosen fashion looks of pyjamas with capes and rubber boots.