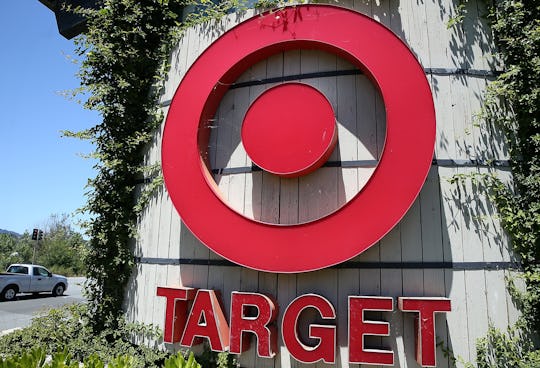 Justin Sullivan/Getty Images News/Getty Images
Target's School Supply Sale Is All About Teacher Appreciation
It's nearly the middle of July and it's only just dawning on me that summer is here. I feel like I've been in a fugue state and all the sudden I realize I'm almost always hot and it's like, oh yes. Summer. But there are apparently those out there who are already looking to the next season, even though this one has barely begun. They are called teachers, and some of them might want to start thinking about the beginning of the school year right quick. Because Target is discounting school supplies for "Teacher Prep" week, and obviously the discounts are going to be totally worth it.
Starting on Sunday and continuing until July 21, Target is going to offer teachers a discount on all-important classroom supplies to help them save a little money when they're stocking up for the coming school year. Teachers tend to spend their own incredibly hard-earned money on supplies for their classrooms, and Target is trying to give them a hand in that department. For one full week, teachers will get a 15 percent discount on things like " "select classroom supplies, from pens, pencils, crayons and markers to classroom storage and organization and tissues, hand sanitizer and more," as noted in a Target blog post.
Obviously, teachers are feeling pretty psyched about the news.
Now if you're a teacher, hold your horses, friend. The sale doesn't go live on Target's website until Sunday, and you're going to have to sign in to Target with your teaching credentials (Target.com/teacherprep) to get access to your sale code. This sounds like an awful lot of work to me (although the website does point out that registration should only take about 30 seconds; maybe they mean that's how long it takes for a smart person) but perhaps that's why I never became a teacher. It seems like a whole lot of effort and organizing. Anyone who can teach huge groups of children at the same time intentionally deserves any damn discount that might come their way.
I'm not the only one who thinks teachers deserve a discount on classroom supplies, especially considering they shouldn't really be expected to buy these in the first place, in my opinion, but that's another article for another day. This is the first time Target has announced a teacher-specific discount on school supplies, according to USA Today, and hopefully it becomes an annual event they do every year. Although I sort of wish Target offered this sale in August so we could all have at least another month of it just being summer.
Still, as Target executive vice president and chief merchandising officer Mark Tritton said in a company statement, the important thing here is that teachers get recognized in a very real way for their hard work.
As many teachers begin to think about the upcoming school year, the Teacher Prep Event helps them get the classroom supplies they need at a greater value. It's a way for Target to acknowledge the role they play in going the extra mile for their students.
Teachers are magical beings like unicorns if unicorns had to deal with other people's children every day without losing their minds. I'm really glad that Target is acknowledging this with a special discount, even though it's being done in the middle of summer when probably the last thing teachers want to think about is bulk-buying hand sanitizer for our dirty kids.
Here's hoping all of the teachers get together for a big shopping day and then celebrate their savings with delicious margaritas at the end.
Because it's still summer, guys.