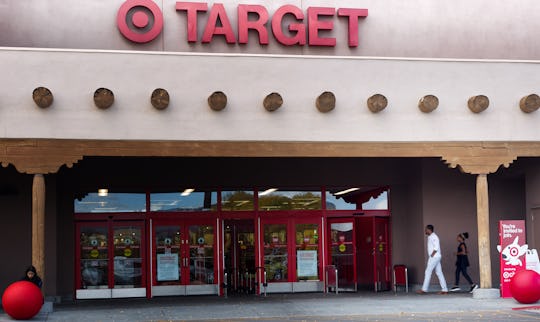 JannHuizenga/iStock Unreleased/Getty Images
Hi, We Have To Talk About Target's Insane *Pre-Black Friday* Sales
Is your favorite part of any holiday — whether it's Columbus Day, Labor Day, Memorial Day, or Thanksgiving — going shopping and snagging amazing deals? Well, do I have some news for you. Target is taking Black Friday to the next level with Target Pre-Black Friday sales Nov. 8 through Nov. 9. And this is something you do not want to miss, because you'll be able to preview what's to come on Target's epic Black Friday sale. Target has quadrupled the number of deals that will be available this year, and is extending the preview sale to two days.
This huge sale is just a part of Target's new crazy savings initiative called Holideals. And throughout the entire month of November through the beginning of December, there are several ways Target shoppers can save. In addition to the Black Friday Two-Day Preview Sale, there's the return of the Weekend Deals with Season-Long Savings from Nov. 16 through Dec. 15, another chance at early access to Black Friday savings starting Nov. 27, Cyber Week Savings from Dec. 1 through Dec. 8, and even something called "Green Monday" on Monday Dec. 9. More to come on that one.
But as far as this Black Friday Preview Sale, in addition to thousands in savings on electronics, beauty, and more, there's even a Buy 2 Get-One-Free Mix & Match deal on toys, games, movies, and music. Check out some of these finds.