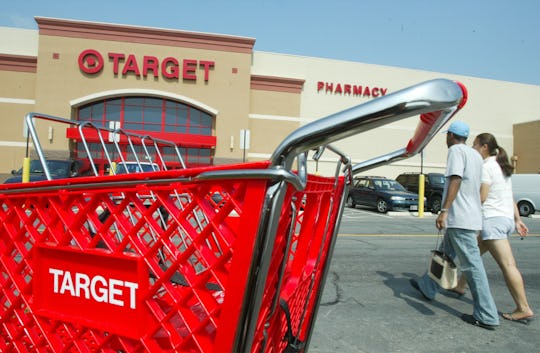 Alex Wong/Getty Images News/Getty Images
You're Seriously Going To Want *Every* Easter Item Target Has RN
It's almost time for the Easter bunny to arrive, and stores everywhere are stocked full of pastel-colored egg decor. Chocolate shaped like bunnies and marshmallows shaped like baby chicks can be found in every supermarket and big box store across the nation, but when it comes to adorable decorations that are both trendy and affordable, you can't beat what Target has on sale for Easter.
Just about every time that I walk into the shopping mecca that is Target, I am blown away by the amount of home decor items that they have in stock. Somehow Target has figured out a way to make me want pretty much everything they have, whether I actually need it or not. Do I need 5 new throw pillows with different swirly, flowery patterns on them? No. But do I love them and want them? Absolutely. And they've managed to evoke these same feelings with their absolutely precious collection of Easter decorations. Thanks, Target.
If you're looking to step up your Easter decoration game, Target has you covered. From seriously cute bunny and ducking figurines that you can use to decorate your shelves and mantle, to wreaths made out of faux Robin's eggs, if it's Easter-themed and you want it, Target probably has it. In addition to their awesome home decor, Target is also spot-on with their Easter candy selection and collection of Easter baskets for kids to use during egg hunts. And if you still need to grab an Easter toy or two for said basket, Target has your back with a current 20 percent off sale.