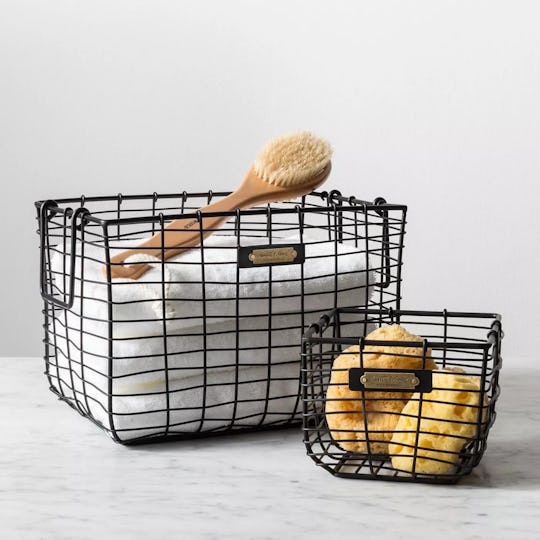 Target
Target's Holideals Are Kicking Off With A Sale On Bedding, Décor, & More For The Home
Tis the season to spend all your free time frantically shopping for gifts, so you'll be happy (and relieved) to hear that Target's Holideals are back, with the first Weekend Deals focused on everything for the home. Whether you're after some new guest bath towels, could use a few fresh throw pillows, or want to create a gorgeous tablescape, now is the time to get the things you need for a serious bargain.
Even without sales, it's not hard to find what you're looking for at a great price at Target (this is particularly true when you have a hot coffee and a shopping cart without any kids in it). Still, the retail-equivalent-to-Disneyland knows that budgets are tighter around the holidays and splurges may not be as easy to justify this time of year. So, they're helping their shoppers out with weekly "HoliDeals" that will run through December 16. Every weekend, the store will offer a two-day deal in a different category across the store; November 16 and 17 will see almost everything home-related marked down 25 percent. (Of course, these deals are in addition to the many, many markdowns coming your way on Black Friday.)
Very few restrictions apply (see the website for the handful of brands/items that aren't included). And if you're so excited that you don't know where to start, here are 10 great budget-friendly items to help get you going.