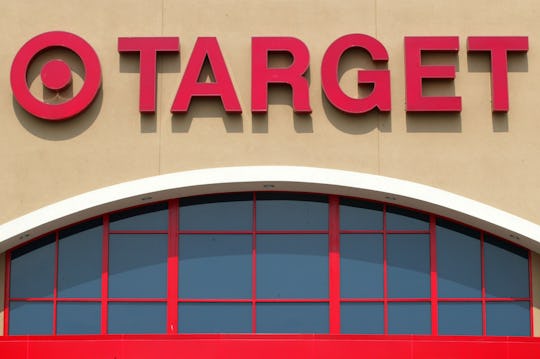 Alex Wong/Getty Images News/Getty Images
Target's New Home Line Will Make You Want To Redecorate Every Room In The House
Everybody knows that you can find just about anything at Target, from appliances and groceries to beauty products and clothes. But when it comes to the kind of sleek, sophisticated home decor that will make your house look like something out of a magazine spread (or an inspirational Instagram account), you might think your only options are pricier retailers. Not anymore! Target's brand new home brand, Made By Design, features modern, minimalist pieces for every room in the house... and most items are under $30. So what can you expect from Target's new home line Made By Design?
"Made By Design is the ultimate expression of our DNA—a commitment to the democratization of impeccable design," Mark Tritton, executive vice president and chief merchandising officer of Target, said in a press release. "This line is filled with beautiful, purposeful pieces that our guests can count on for superior quality, style and value season after season. It's the perfect foundational brand to complement our assortment, which now features more distinct aesthetics than ever to help every guest make their house a home that truly reflects their unique personalities and preferences."
With over 750 pieces ranging from $1 to $260, the Made By Design line will include bedding, bath accessories, kitchen tools, storage solutions, and even furniture. In other words, pretty much everything you could possibly need. And in addition to the affordable prices and cool aesthetic, these products have the added appeal of being super practical and easy to use: Stainless steel and ceramic-coated cookware features thoughtful touches like silicone-covered handles that won't get hot, pour spouts, and lids with built-in strainers; spatulas are made to withstand up to 450 degrees (no more melting rubber) and baking sheets have a non-stick coating and formed edges to resist warping. Imagine all the everyday annoyances that could be avoided!
Before you head out the door to your nearest Target or gear up for some major online shopping, you should know that Made By Design won't be available until June 23. The waiting is the hardest part, as the song goes. Still, at least you can use the next couple of weeks to take a good, hard look at your surroundings and decide exactly how you'll use these new products to give your abode a much-needed makeover. Here are a few standout items you'll definitely want to add to your cart.