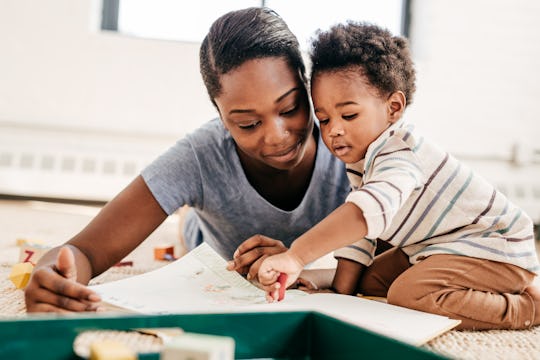 Weekend Images Inc. /Getty
Here's How 6 Teachers Say They'll Handle Working From Home With Their Own Kids
Many working parents are facing an impossible scenario this school year, but maybe none more so than teachers who have kids themselves. Just how teachers will handle working from home with their own kids this year is a question with seemingly no good answer.
Many teachers are racking their brains to try to come up with a plan to manage their teaching responsibilities from home and their own children. If they have kids who are school-aged and require help with online learning, they'll have to juggle teaching their own child while simultaneously teaching their students virtually who are likely learning different subjects altogether. Even teachers who parent older children are struggling to adapt how they will fill in the gaps when it comes to socialization and physical activity while they're busy with live instruction, virtual meetings, and lesson planning.
While teachers with babies and toddlers may opt to send their kids to day care or have a babysitter of some sort, for some teachers, the concerns over childcare is only part of a broader range of problems. With limited time off available, teachers are feeling the weight of worry about what will happen if they contract the virus — or if their children do. Many are seeking more support from their districts, states, and even the federal government when it comes to handling the balancing act of it all.
Here's a look at how six different teachers are feeling about teaching from home with kids this year.