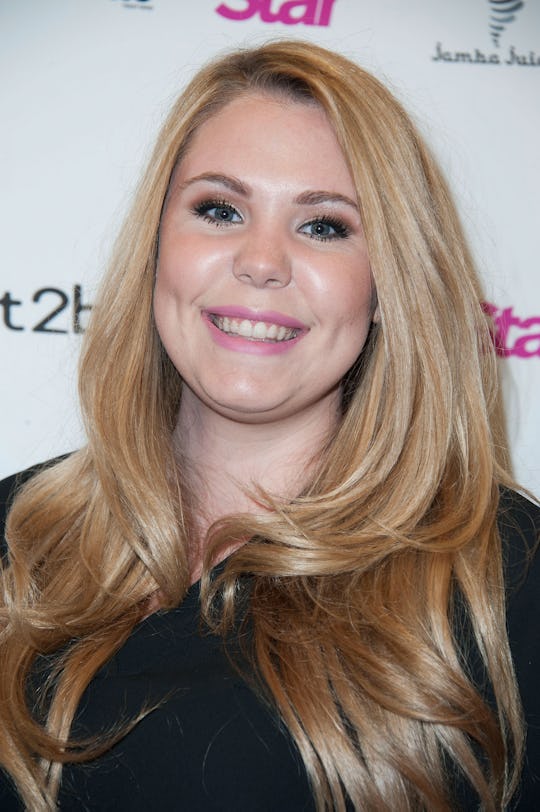 Valerie Macon/Getty Images Entertainment/Getty Images
'Teen Mom 2' Star Kailyn Lowry Made A Big Decision About Raising Her Newborn
Being a mother is all about making decisions, especially when you're a mom to a newborn. Within those first few weeks after birth, nothing is more critical than deciding things that could potentially shape the life of your little one — from deciding your feeding method, whether use a pacifier, and who you want involved in your baby's life. Even the most experienced mothers know this — so when Teen Mom 2 star Kailyn Lowry made this parenting decision for her newborn, she knew exactly how she was planning on raising her third child.
According to Hollywood Life, Lowry welcomed her third son, "Baby Lo," with Chris Lopez just two weeks ago on Aug. 5, joining big brothers 3-year-old Lincoln and 7-year-old Isaac to complete her family. In the days since then, Lowry has been more than open about her decisions to do things a little differently with her newborn, revealing that she has not yet picked out a name for him (completely understandable) in the weeks since giving birth.
But on Wednesday, Lowry revealed one detail about raising Baby Lo — Lowry told Radar Online that her ex-husband, Javi Marroquin (and Lincoln's father), won't be in her new son's life, despite still being involved in oldest son Isaac's life (whom she shares with ex-husband Jo Rivera).
This decision is more than understandable; Marroquin is her ex for a reason and she has the right to choose who can be a figure, especially a father figure, to her son. Lowry told Radar Online:
I don't see a reason for him to be involved other than knowing and acknowledging that this is Lincoln's half sibling. That being said, on my end, there is no bad blood. But I don't think there is any reason for him to be necessarily involved.
Lowry and Marroquin split after four years of marriage in May 2016, according to In Touch Weekly, due to a lack of trust. Lowry wrote in her memoir, Hustle & Heart, according to In Touch:
When he did things like demanding that I unlock my phone to prove that I had nothing to hide, or calling me constantly when I was enjoying my time with friends to make sure I wasn't doing anything "sneaky" behind his back, it became clearer and clearer how little my husband trusted me. I had done nothing to make him doubt me. I never lied, never went behind his back, and I was never unfaithful. For some reason, he was convinced otherwise.
Lowry announced that she was expecting her third son in March, to the delight of fans. Throughout her pregnancy with Baby Lo, Lowry remained hopeful, even after she was told that she would never be able to carry children again, according to People, after giving birth to her second son. And although Lowry is going at parenting alone right now, she is looking forward to the future with raising her third son, in spite of having a reportedly "estranged" relationship with the baby's father, according to Radar Online. "Every child deserves their dad," Lowry told the website. "I'm hopeful. I'm positive he'll be around."
As a mother, Lowry has to make these kinds of choices. Deciding whether or not to have her ex-husband (and father of her second child) in her new son's life is just one of the many (and I mean many) decisions she will have to make as a mother for the years to come. And this is only the beginning.