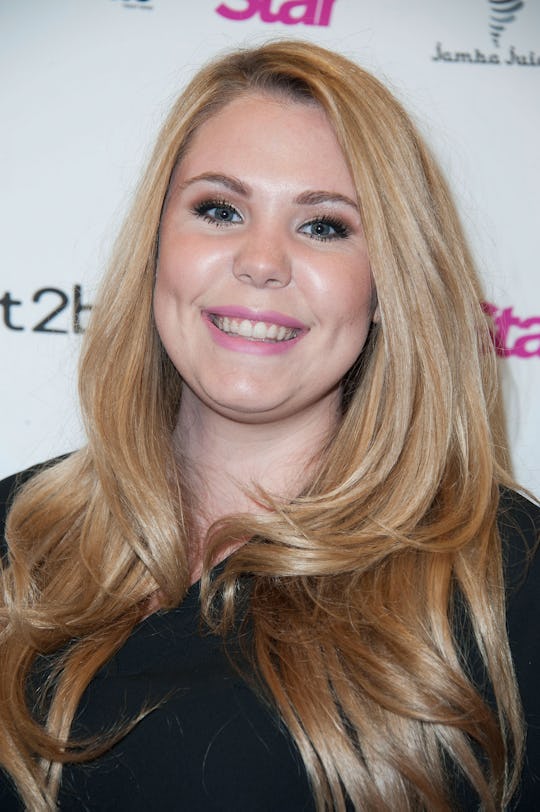 Valerie Macon/Getty Images Entertainment/Getty Images
Kailyn Lowry's Birth Story With Baby Lo Is One For The Books
Labor and childbirth can incredibly unpredictable — even for moms who have been in the delivery room a time or two before. One Teen Mom 2 star recently discovered this for herself after welcoming her third child. In a new blog post, Kailyn Lowry shared details about going into labor with her new baby, who she's adorably calling "Baby Lo" until she settles on the perfect name for him. And as she described in much detail, it basically happened in the blink of an eye.
Lowry's tell-all post starts by noting her first two labors with her two older sons, Isaac and Lincoln, who were on the long side — 13 hours and 16 hours, respectively. So naturally, she expected her third baby to take his sweet ol' time as well. She explained on her blog post:
I had some friends over the night I went into labor... made dinner, played cards then sat on the couch to watch the Crossfit games. Around 1 am I literally FELT AND HEARD a noise. It was my mucus plug... literally heard it and felt it, WHAT THE ACTUAL F*CK. So, again, going off history of labor with the other two, at this point it could be days before.
Boy, did this boy mom get it wrong. Just minutes later, as Lowry explained, her water broke and contractions started coming fast and furious. They were immediately three minutes apart, so she called her ex-boyfriend and father of Baby Lo, Chris Lopez, to give him a heads-up about meeting her at the hospital, although, she still expected it to be another 10 hours before go time. As Lowry explained, she then called her doctor, who told her to head to the hospital now.
Lopez then picked up the laboring mom and her friends, and a high-speed drive ensued. Lowry wrote that at one point, she felt an urge to push and wasn't sure if they'd make it. Thankfully, a car birth wasn't in the cards.
Once at the hospital, Lowry explained what happened next:
I said "I CANNOT DO THIS WITHOUT MEDS" and all the sudden I feel my body almost like curl up into a ball and then I turned into Super Saiyan, as Chris said, and sprawl out, arching my back, the nurses are yelling now, "chin to chest" and baby was out 2 pushes later.
The whirlwind of a birth — from losing her mucous plug to holding the baby boy in her arms — took only two hours. Although Lowry still hasn't announced the name of her newest addition — Baby Lo is just a temporary nickname she's shared with fans — she did reveal that her third son was born on Aug. 5 and weighed in at 7 lbs, 15 oz.
Lowry's birth story in her words is pretty entertaining, but if you have time to kill, her friends also have their own hilarious versions on how things went down that day, provided at the bottom on her blog post — you won't be disappointed.
As Lowry learned, childbirth is very unpredictable — even for some of the most experienced mothers out there. Each birth is unique and special in its own way, and Lowry's experience with Baby Lo is indeed a memorable one.
Check out Romper's new video series, Romper's Doula Diaries: