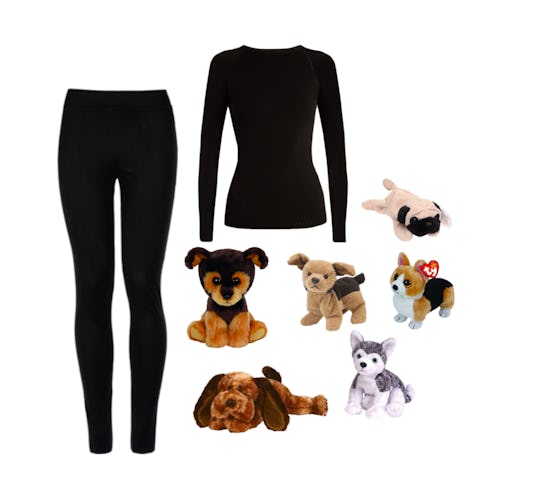 Polyvore
The 10 Best Meme Halloween Costumes Of 2017 For The Internet-Obsessed
If you spend all of your time on the internet and are now trying to figure out just what you can be for Halloween this year, you might turn your attention to some potentially costume-inspiring memes. Meme Halloween costumes can make the perfect pop-culture option because so many people have seen these memes, on way or another (thank you, internet!). Putting together a meme-inspired costume can also be relatively simple. They usually don't require a lot of work on your part — it's more gathering items than making them.
Of course, they're quite clever and creative, as well — especially when everyone else is dressed as that year's most popular TV character, movie character, or an old standby like a witch or a doctor. They're good for those who are internet-obsessed, in-the-know (how many times have you had to explain memes to someone?), and, honestly, a little bit lazy too. Many meme costumes can be assembled at the last minute with little thought.
Whether you're going to go as the Great American Eclipse of 2017, Salt Bae, or a certain former president who really struggled while attempting to put on a poncho, there are a ton of possible meme-inspired Halloween costumes from which you can choose. You just have to take your pick.