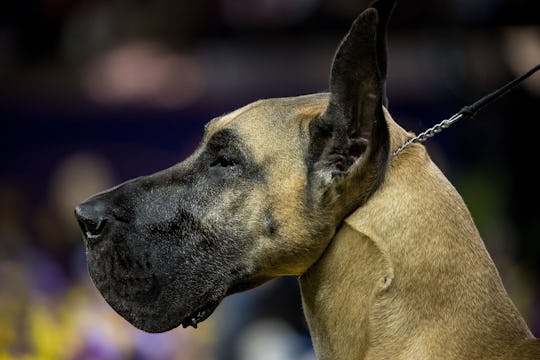 Drew Angerer/Getty Images News/Getty Images
Lions, Boars, & Wolves — These 12 Dog Breeds Will Protect You From Anything
Whether you live alone, are starting a family, or already have children begging for a puppy, adding a dog to the family means looking for a loving companion and a good protector. If you're on the hunt for a new family member, you may find the perfect fit among some of the most protective dog breeds.
Gina DiNardo, assistant vice president of the American Kennel Club (AKC), told Pets.WebMD.com that when searching for the right dog for your family, look for breeds with characteristics you like.
"You should consult your veterinarian and then look on the AKC website. Look at each breed you're interested in and determine the exercise requirements, the grooming requirements, the temperament, and the trainability of each breed. Once you've narrowed it down to a few breeds, then talk to some experts on those breeds. You can go to a dog show and talk to breeders, or use our website and call people from the national club," she suggested.
The dogs who tend to be both trainable and protective come from the herding, working, or hound groups. If one of these 12 isn't your future best friend, other dogs within those categories may be your perfect home protector.