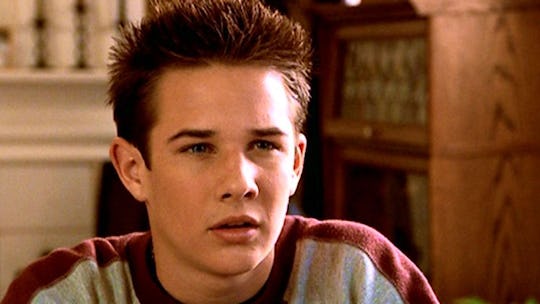 Disney Channel
The 15 Best Disney Channel Original Movies You're Probably Still Obsessed With Today
Disney Channel Original Movies, or DCOMs to the less informed, were a part of the childhoods of millennials everywhere. They brought entertainment, sure, but they also brought after school special movies that were actually good. The best Disney Channel Original Movies were likely staples of the entertainment during your childhood. Never mind the fact that there was a lot of corniness to be had in some of the movies, or the awesomely bad styles of the early 2000s that we all for some reason filled our closets with in attempt to be just like the girl and boy bands covering our bedroom walls.
If you ever caught yourself saying with an exasperated sigh, "Zetus lapetus", then you know exactly what sort of DCOM love affair I'm talking about. And if you've ever had a crush on a prepubescent Shia LaBeouf, then you probably had a childhood filled with the movies that made you look forward to staying in on a Friday night. Of course, the best Disney Channel Original Movies are the ones you bought a fresh blank VHS to tape for in order to watch over and over again. These are a few easy favorites you're probably currently missing.
1. The Luck Of The Irish
The 2001 Disney Channel Original stars Ryan Merriman (Final Destination 3), who plays Kyle, a basketball playing teenager who discovers that he comes from a long line of leprechauns. When things start to go awry for his family and thanks to the misplacement of the lucky family coin, it's up to Kyle to make things right again. I.e., help his parents get back to their normal size. Oh but don't worry, Kyle can't shrink down since he's only half leprechaun anyway.
2. Zenon: Girl Of The 21st Century
If a DCOM can spawn a sequel, then you know it's pretty much golden. Zenon is kind of a Disney Channel staple at this point, starring Kirsten Storms (General Hospital) as Zenon and featuring the futuristic music stylings of the in-movie pop star/resident hottie, Proto Zoa.
3. The Color of Friendship
The Color of Friendship was one of those DCOM movies that just made you feel all fuzzy inside. You got to learn a little something while watching a movie that didn't seem like it was trying to teach you anything. At least, at the time it didn't feel that way. The gist of this one, based on actual events no less, was a look at the relationship between a black girl and a white girl in the racial world of the '70s.
4. Rip Girls
Rip Girls stars Camilla Belle when she was just 14. So yeah, definitely B.J. (Before Jonas) and right in the prime of Disney Channel Original Movies. Rip Girls is kind of a coming of age about a girl learning to accept her new stepmom and build a relationship with her dad after returning to Hawaii since her mom's death.
5. Halloweentown
Halloweentown is another DCOM classic that we still tend to talk about today. It should also be noted that the 1998 film about a teenage witch in a small supernatural town spawned three additional sequels. So clearly it was doing something right.
6. Tru Confessions
If you have never cried watching a Disney Channel Original, then you've likely never seen Tru Confessions. Shia LaBeouf costars as an autistic boy whose sister decides to make a documentary about him for a school project. Of course, along the way she learns to understand and appreciate him more. So... just bring the tissues.
7. Motocrossed
This 2001 movie is definitely a feminist example for the teen and tween girls who enjoyed it, so, go Disney for getting it together with Motocrossed. In the movie, Andrea Carson poses as her injured brother in order to take his place in a motocross competition series. So basically, she's pretty badass from the get go.
8. Twitches
Starring one of my favorite sets of TV twins ever, Tia and Tamera Mowry, Twitches is a 2005 Disney Channel Original Movie based on a book series of the same name and even saw a sequel two years later. The Mowry sisters play twin witches separated at birth (of course), who eventually find each other by chance on a shopping trip. This is sounding eerily familiar — ahem, Sister, Sister. But that's where the similarities end, since they are witches, after all, making for a fun and supernatural side of Tia and Tamera.
9. The Even Stevens Movie
You really can't go wrong with a TV movie of a hit Disney Channel TV show, and the The Even Stevens movie did it right. It was just a longer version of the legitimately hilarious TV show of the same name. And we'd all be kidding ourselves if we said we couldn't go for some of that like right now.
10. Double Teamed
Double Teamed is another true story, with a pretty awesome message for young female athletes. The DCOM is about twin sisters who are both intent on being professional basketball stars, and along the way to kicking ass on their high school's team, they have to grow up a little and learn to love each other a little more. You know, that whole coming of age thing, again.
11. The Cheetah Girls
If you read the title of this movie and said, out loud or in your head, "Cheetah-licious", then you're kind of awesome. And if you have no idea what I'm talking about, then you need to get yourself familiar with The Cheetah Girls the movie and the music group, like now.
12. High School Musical
High School Musical completely grew past a little DCOM into a complete phenomenon. It gave Zac Efron the chance to start a career that would lead him to be a pretty well-rounded actor. The same goes for his co-stars in the film, who continue to act today. (And, OK, the songs have quite the longevity, too.)
13. Get A Clue
Get a Clue gets a spot on the list of the best Disney Channel Original Movies partly because if its star, Lindsay Lohan who in 2002 was at the beginning of what would be a several-year long hit movie streak. Also, it's about a mystery solving teenager, but with a teen Li-Lo at the helm, do you even need to know what it's about?
14. Stuck In The Suburbs
Starring Taran Killam (SNL), Brenda Song, and Danielle Panabaker, Stuck in the Suburbs is about a girl from the suburbs (obviously) who accidentally switches cell phones with a big deal pop star in the city. The fact that they were messing will cell phones at all in 2004 is admirable.
15. Smart House
You've got to give some love to Smart House, if you enjoy Disney Channel Original Movies about the dangers of relying on technology. OK, maybe a smart house that tries to take control of your life isn't that deep of a story, but Katey Sagal as the voice, and later, the body (somehow?) of the smart house is a pretty nice treat.