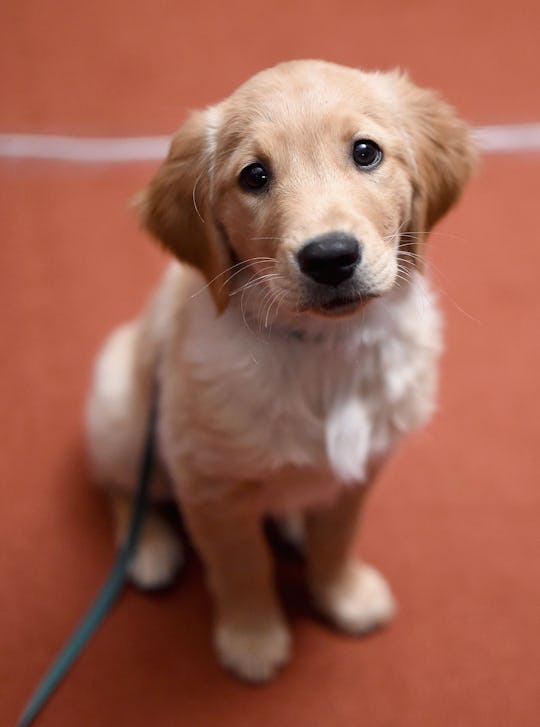 Jamie McCarthy/Getty Images Entertainment/Getty Images
The Most Popular Dog Names Of 2018 Are Inspired By Royals, Rappers, & TV Shows
Did you welcome a new family member into your home this year? If you did, your friends might not be able to tell whether you have a new baby or a new dog just by hearing the name. Rover.com just released its list of the top dog names of 2018, and the trend of giving "people" names to our pups shows no sign of going away.
The Dog People at Rover analyzed their own site (where millions of dog owners submitted their pet's names in 2018) to come up with the following data, and the results are fascinating. Just over one-third (36 percent) of dog owners gave their pets a name normally associated with humans, which certainly explains the popularity of the phrase "fur baby." What's more, nearly half of all millennial pet owners have met a dog who has the same name they do. (That's worth taking into consideration if you're currently deciding on baby names.)
What other dog-name trends were hot in '18? We certainly loved our pop culture: Westworld character names saw a spike in popularity, with Maeve up 127 percent from the last survey. Even after all these years, Muggles love Harry Potter: The name Draco went up 123 percent, and Albus Dumbledog jumped 29 percent. Our fascination with the royals extended to our dogs as well, with Harry going up 133 percent and Meghan rising 129 percent. (How much you wanna bet that their new baby's name becomes a 2019 pup fave?)
Take a look at Rover's list. The first 10 are the top five male and female dogs' names, along with their popularity as baby names according to BabyCenter. Then the names that follow are ones that reflect some of this year's hottest trends. Is your pooch's name among them?