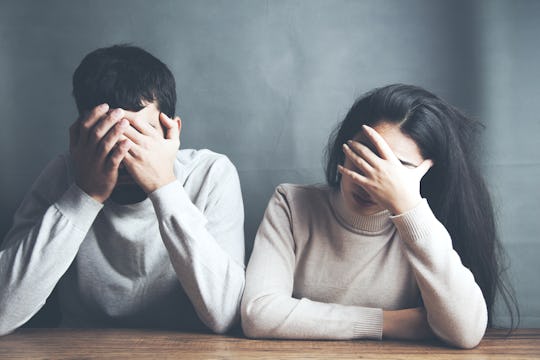 Tiko Aramyan/Shutterstock
The 2 Things Most Likely To Hurt You, Based On Your Zodiac Sign
Hey! That wasn't nice! We all have our sore spots — the words and deeds that can send us into a tailspin of crying, pouting, and reaching for a pint of Talenti gelato to ease our pain. But the things that wound one person deeply may roll off another person's back, and vice versa. Why are our emotional triggers so different? Nature and nurture certainly play a part, but our zodiac signs may also determine what hurts us most.
Astrologers believe that our personalities, preferences, and flaws are guided by the position of the planets on the day we were born. Our sun signs (the zodiac most of us are familiar with) represent the self we show to the world, though there are other planetary factors that make up our individual charts. The sun signs have clearly defined traits — you'd never confuse an Aries with a Virgo — and each sign has its own motivations, goals, and Achilles' heels.
Are you the names-will-never-hurt-me type, or the how-could-you-say-that type? Your answer might depend on which sign you are. Read on to see what to avoid saying and doing if you don't want to wound your Sagittarius sweetheart, Taurus child, or Pisces bestie.