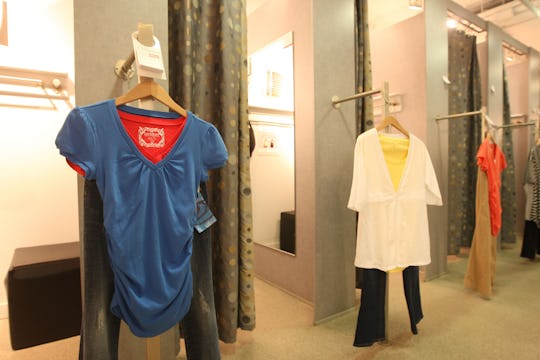 Jason Kempin/Getty Images Entertainment/Getty Images
The 2016 Destination Maternity Black Friday Sales Moms-To-Be Will Want ASAP
It's difficult to describe how special pregnancy can be, but suffice is to say there's really nothing like it. And whether glowing or green with morning sickness, most moms-to-be want to dress up their baby bump. That's where the 2016 Destination Maternity Black Friday sales come in handy. Thanks to the amazing deals, you can look as chic (and, let's be real, feel as comfy) as as you want.
You Can Shop The Destination Maternity Black Friday Sale At Destinationmaternity.com
One of the best parts about Destination Maternity's 2016 Black Friday sales is the convenience of not having to wait until this unofficial shopping holiday to get your marked-down maternity wear. The fun has already begun, in fact — online and in-stores right now though Black Friday — tops, bottoms, and dresses are buy one get one 50 percent off.
Although Destination Maternity doesn't have specific price points for the items being marked down on Black Friday, the early savings the store is already offering hint at huge steals and deals to come. Based on previous years, it's safe to assume there will be a lot of BOGO-ing going on. Past Black Friday sales at the store included buy one and get one discounted at 50, 75, and even 100 percent.
So what are you waiting for,? This Black Friday maternity ware bonanza has your name all over it. Here are a few chic items from Destination Maternity's current inventory to keep your eye on as Black Friday approaches.