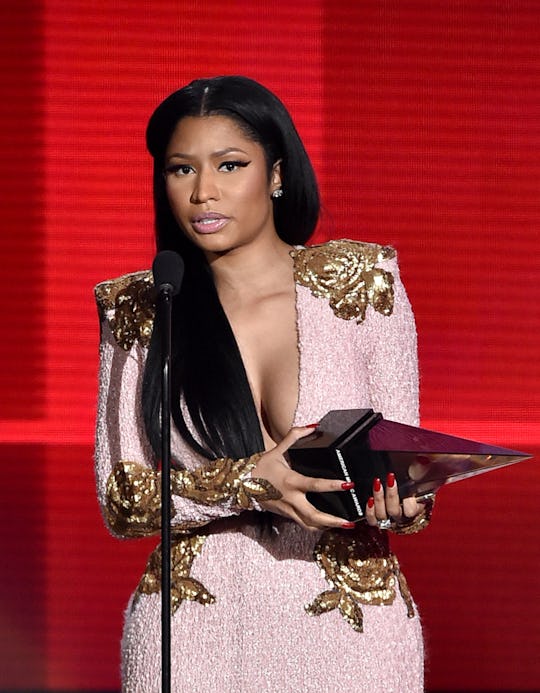 The 2016 Grammy Nominations Snubbed Women Of Color (Again!), So Here Are 5 WOC Artists Who Deserved Nods
It's no secret that whiteness (and maleness) dominate award shows, the most recent evidence of which is the list of 2016 Grammy nominees announced Monday. This is the most diverse slate yet, with 27 women nominated, but there was still a distressing lack of recognition for female artists of color in the major categories. Only two people of color, both men, were nominated for Song of the Year: Kendrick Lamar for "Alright" and Wiz Kahlifa for "See You Again." Then there's Record of the Year, the nominees for which include one (white) woman and three men of color (The Weeknd, D'Angelo and the Vanguard, and Bruno Mars as featured in Mark Ronson's "Uptown Funk"). The only woman of color in the Album of the Year award is the awesome Brittany Howard of Alabama Shakes. And as for the Best New Artist category? Oh yeah, that's all white.
This lack of diversity isn't new for the Grammys or for awards shows in general. The 2015 Oscars featured an all-white selection of nominees. All. White. Then there are the Emmys. While some may have shouted, "Progress!" after Viola Davis won the Emmy for Best Lead Actress in a Drama, it's just not enough. But the Grammys specifically have shown limited diversity recently. Remember white Macklemore's win over Kendrick Lamar during last year's Grammys? Black artists are often nominated only for category awards (such as Best Rap Album) and excluded from Album of the Year contention, but then a white man wins Best Rap Album, too. Where the hell does this leave people of color? Even further, where the hell does this leave women of color, who are apparently almost non-existent in the eyes of the Academy?
If you scroll through the rest of the list of nominees this year, much like other years, you notice that people of color, and especially women of color, are practically nonexistent. Singer-songwriter and Trinidadian powerhouse Nicki Minaj, for example, only received one nod this year, for Best Rap Album (The Pinkprint). Minaj has been vocal about the lack of diversity in award shows, and can you blame her? If you based your idea of what good music is on award shows like these, you might start to believe that only white men make great music. This is a disservice to all people, not only minorities, as it perpetuates the marginalization of black and latino and other non-white voices.
To counter the lack of diversity in the 2016 Grammy nominees, here's a list of incredible WOC artists who should have received a Grammy nomination (or two, or five). Because while I, too, love Taylor Swift, does she seriously need more than six nominations?